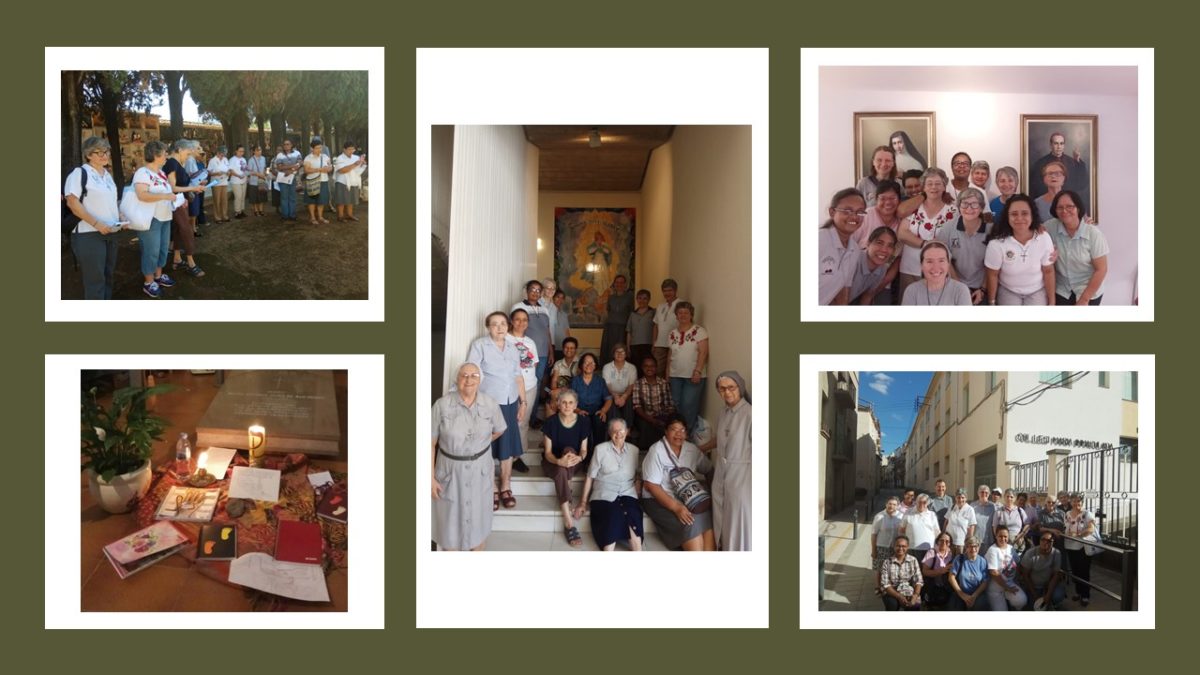 EVOCANDO 2019…
2 September 2019
Hello here we are again with you from the EVOCANDO 2019…
Already on the way to last part of our EVOCANDO –
As you already know, this workshop has the characteristic of EVOCAR (Evoke), in the life of Claret, Paris and in us the probable stages of growth that usually present certain characteristics. The richness of going deeper into integral personal knowledge will be harvested along the way, trying to follow the footsteps of Christ animated by our founders who passed through these stages, with faith and hope in God who never changes.
The third stage: the time of the apostolic fullness, of creative impulse and of fertility in the mission of Claret in Cuba, the man of fire and the diligent pastor, that gradually adapt his apostolic mission with the will of God. And Maria Antonia, having hope only in the One who called her with the vocation as the foundress, crossed the seas with her first companions and reached new worlds to follow the Lord's command.
As a group we made the pilgrimage to the communities of Tremp and Carcagente, besides Reus, Velez Rubio and Cuba are the houses founded by Mother Antonia. Ana Roca and the community of Tremp, Pilar Sebastián and the community of Carcagente, all contributed to the guide and evocation of the beginnings of the work. Thank you Sisters.
Pilgrimage to the Portichol de Valldigna and then to the cemetery where the remains of our dear sister Maria Patrocinio Giner, we prayed before the tomb of our sister and were filled with her spirit of witness of the faith.
The fourth stage led us fully to the vicissitudes that bring in the midlife, realism, trials and apostolic sufferings; loneliness, incomprehension and the lost which the founders knew how to integrate as pedagogy of God "knowing God's will no difficulty offers me".
The fifth stage: It surprises us with an invitation to look into the sunset of life to prepare ourselves, but mostly to understand and accompany those who are already in it. Thank you Ana Maria and Amilbia for guiding, accompanying and directing this itinerary.
Today first of September we say goodbye to Ewa who has to resume her work in Poland, the group breaks apart and we feel it, but we give infinite thanks to God for the depth of everything shared and from now on our prayer accompanies every Claretian of this first evoking.

WE ENTRUST OURSELVES TO YOUR PRAYERS IN THE SPIRITUAL EXERCISES THAT WE BEGIN September 2nd. FOR THE GREATER GLORY GOD!