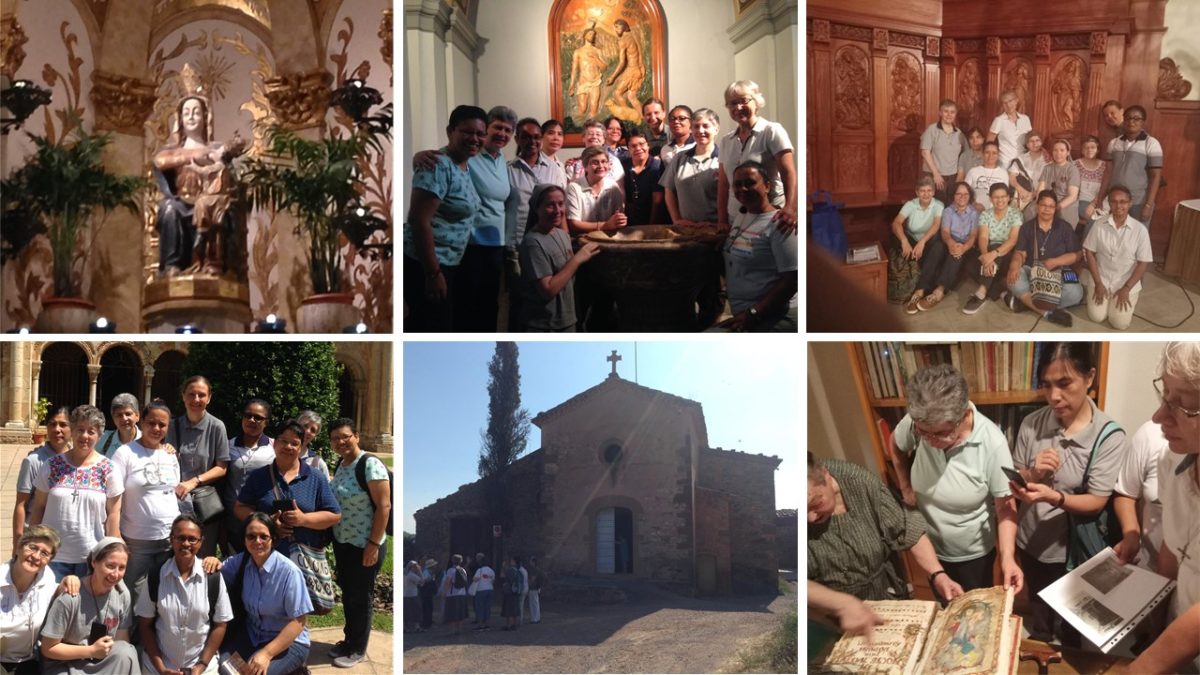 EVOKING… WALKING
22 July 2019
We make the pilgrimage of María Antonia and Anthony Mary Claret, evoking the framework of their personal and vocational history, Vallmoll and Tarragona to Sallent and Fussimanya; their life and existence, which we have read and deepened, are given more meaning and beauty when we step on their footsteps and look at their places and backgrounds which they lived their childhood and adolescence.
In this stage of evoking, Yolanda Kafka accompanies us as the guide and the companion of the way. We review and prove the beauty of these Catalan lands evoking the glorious and suffering past of the people visited by God in their triumphs and sufferings, configuring the culture of His people and giving the shape to the personality of Antonia and Antonio.
Walking these paths, we deepen the experience of our Founders, their human, relational and Christian life. They illuminate also our personal experiences we touch and give them new meanings.
We entrust ourselves to them, so that, being women of our time with the struggles and successes, we can abandon ourselves into the hands of God and continue to spread the Gospel to the world.