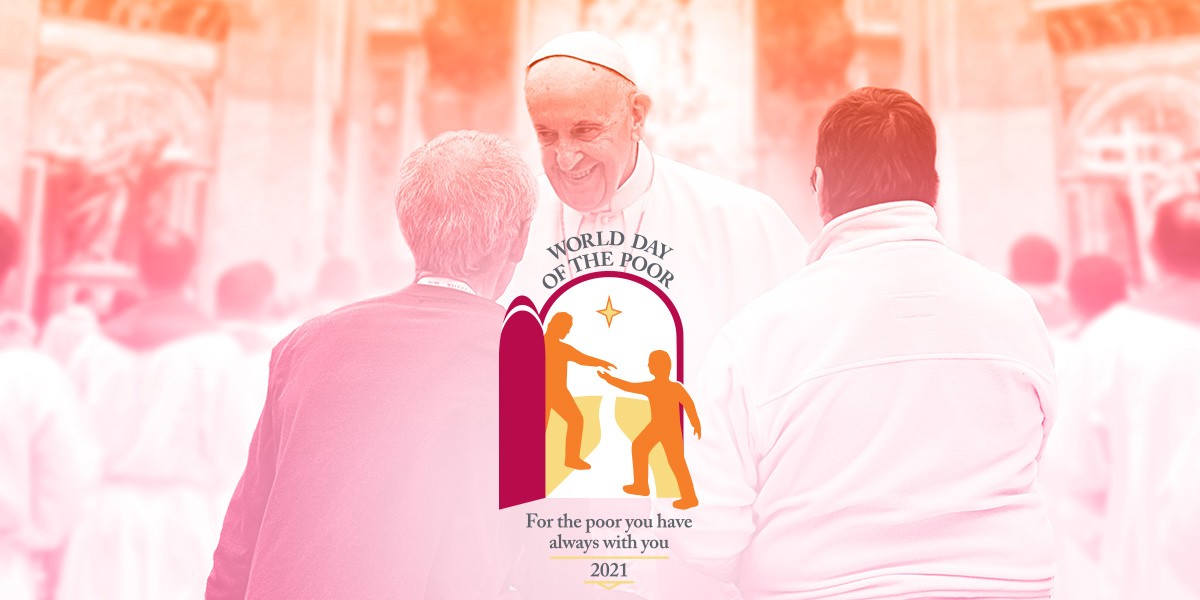 Fifth World Day of the Poor
14 November 2021
Today, Sunday 14 November, the Fifth World Day of the Poor is celebrated under the theme "The poor you will always have with you" (Mk 14:7).
This day is not only an opportunity for the whole Church and for every baptized person to put back at the center of the journey of faith, attention and care towards all forms of poverty, but it is also a moment of reflection on what relationships we create with the poor and what is their presence in our communities.
Pope Francis invites us to continue working for a change of mentality and to put into practice our commitment to know how to recognize the presence of Christ in them: "The poor will always be with us, yet that should not make us indifferent, but summon us instead to a mutual sharing of life that does not allow proxies. The poor are not people "outside" our communities, but brothers and sisters whose sufferings we should share, in an effort to alleviate their difficulties and marginalization, restore their lost dignity and ensure their necessary social inclusion" (Message for the Fifth World Day of the Poor)
May Mary, the first among the Lord's poor, help us to cultivate a humble and indigent spirit in order to constantly seek the Kingdom of God as the only necessary thing.