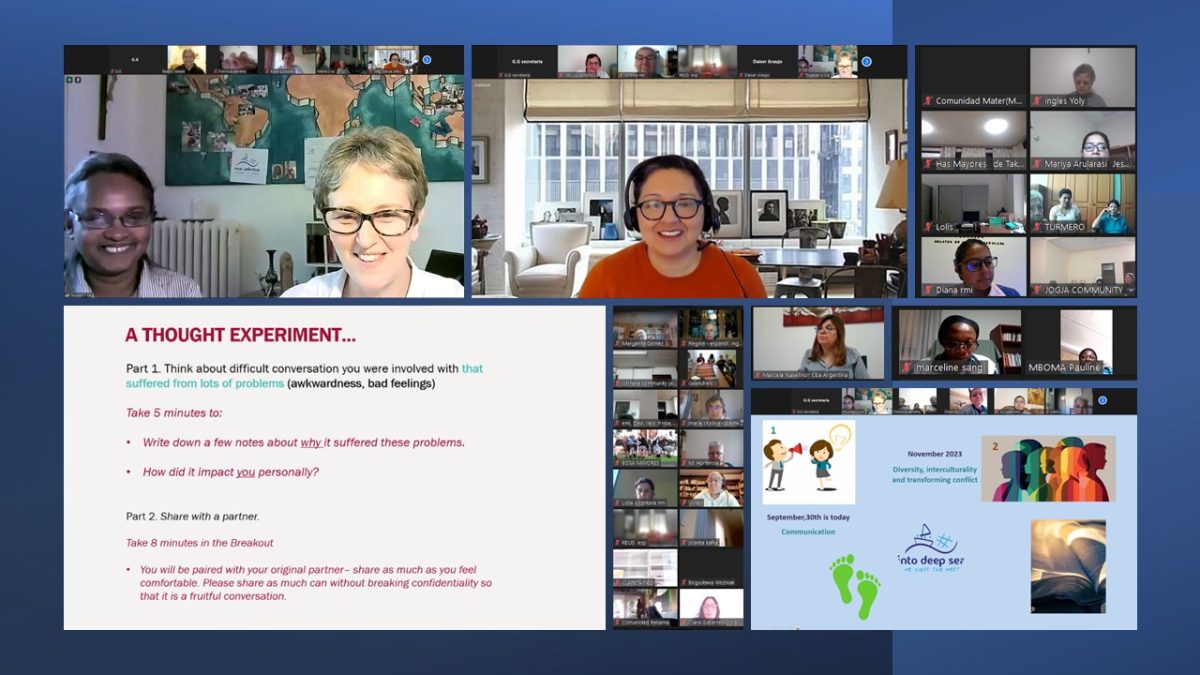 For a more effective communication
2 October 2023
We started the second year of the Congregational Journey "Mar Adentro", on Saturday 30th September. The theme that brought together lay people and religious was "Communication".
134 connections, almost 200 participants, from different latitudes welcomed the invitation to continue walking together in this process of missionary transformation.
During the meeting, the panelist, Mrs. Leticia García, underlined the importance of knowing the patterns or forms of communication that we have and emphasised the three areas of communication: Affection, Power, Meaning, and introduced personal exercises to be able to integrate and better understand what we are learning.
The meeting showed the face of a charismatic family that wants to put itself at the school of the art of meeting, taking care of communication as an instrument to build communion.
The tips that Letty gave us will be our theme for reflection and personal, community and pastoral group work in the coming weeks.
We thank all those who were able to connect. We look forward to seeing you at the next meeting in November 2023.