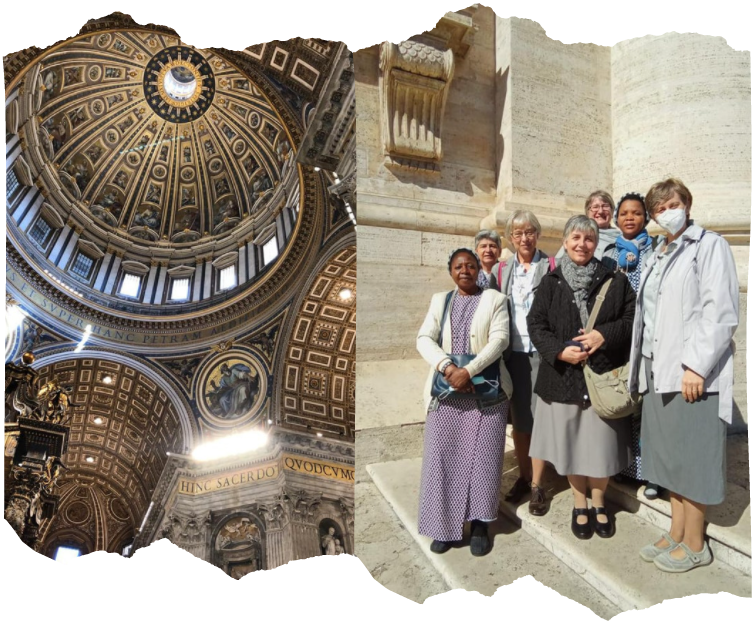 "For a Synodal Church communion, participation, and mission"
10 October 2021
On the 9th and 10thof October the process of the Synod "For a Synodal Church communion, participation, and mission" began.
Jolanta, as a representative of the Union of  Superior  Generals  was invited to participate in the act of reflection that in the Hall of the Synod, on October 9 preceded the solemn opening with the Eucharist.
In this meeting, the Cardinals, Bishops, other people of all stages of life accompanied also by representatives of other Christian churches, have been summoned by Pope Francis to two moments, the first prayerful and reflective; and the second with sharing in groups.
The assembly have been guided by the Word of God of the first Chapter of Revelation: the introduction to the 7 letters with which the Spirit addresses to the churches. In the succession of the meditations of the Word of a laywoman Cristina Inogés and Father Paul Berè jesuit, the speeches of the pope Francis, of Card. Grech and Card. Hollerich, the testimonies of some ecclesial realities, there emerges an interior disposition to begin the path of the Synod as a path of renewal of the Church in the participation of all. In addition to the words communion, participation, and mission that are central to this Synod, the Pope has invoked many times the Holy Spirit as the protagonist of this pilgrimage and, as baptized, that no one may exclude oneself nor be excluded from the process.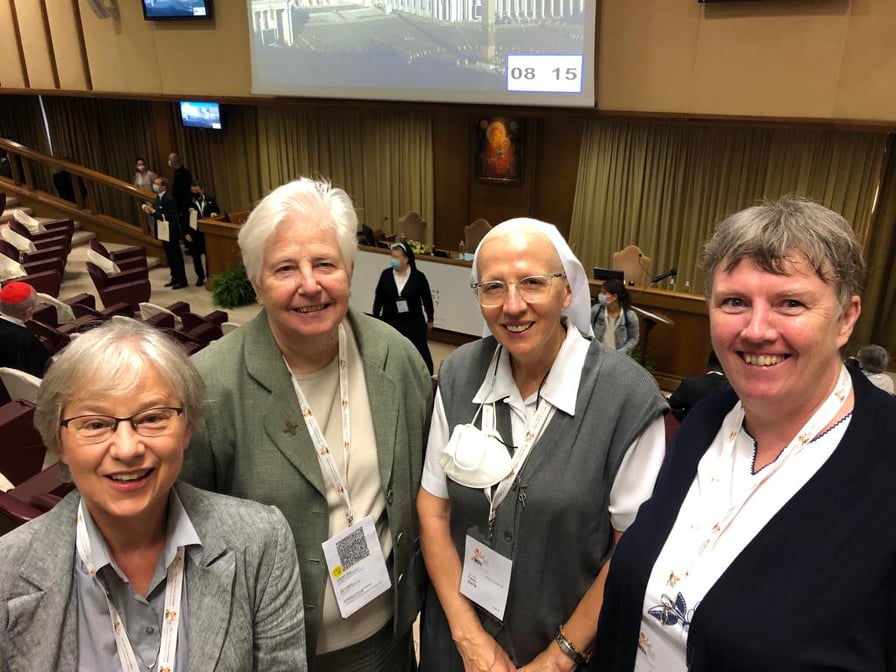 As a representative of the Union of Superiors General Jolanta participated and coordinated one of the groups. It has been an exercise in listening and telling about the expectations and hopes that we bring at the beginning of the itinerary; dreams and fears. It has been a spiritual exercise of attentive conversation where the spaces of speech alternate with the spaces of prayerful silence. In each group a secretary collected and synthesized the contributions to send them to the Secretary of the Synod. The same group has been an image of diversity in the Church by origin, vocation, responsibility, gender, age. A small exercise of exchange of charismatic and hierarchical gifts; a realization that wherever we are, by our word, good practices, we can be leaven and agents of the synodal path.
This morning the Eucaristía in the Basílica of San Pedro, next to the Holy Father. Several sisters of the Community of Calandrelli were present feeling a strong ecclesial and congregational communion, accompanying this ecclesial moment that excites us. Well, as we have seen on October 3 in our formative meeting, this interpellation undoubtedly touches our Claretian heart that beats to the rhythm of the life of the Church.