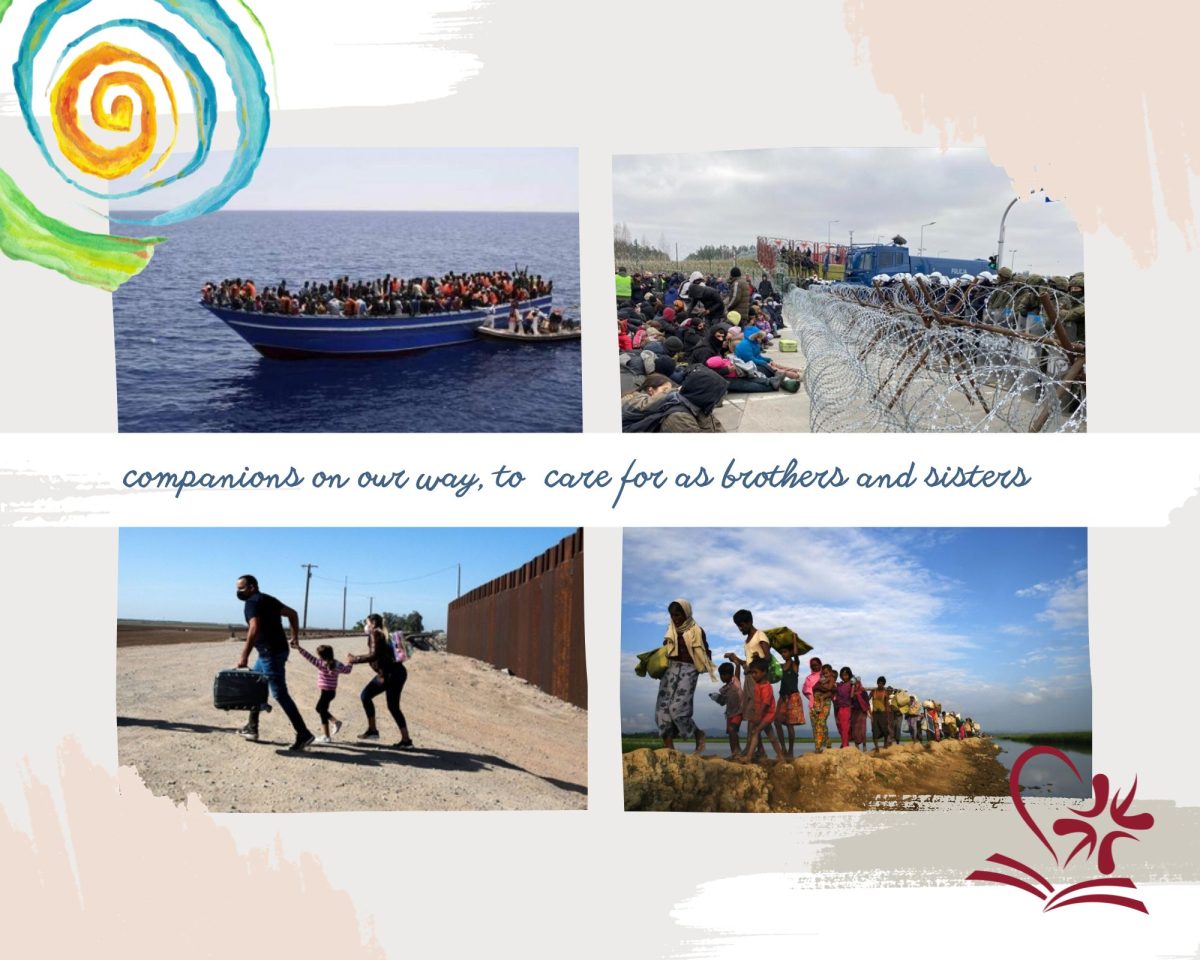 Free to choose whether to migrate or to stay
26 September 2023
On Sunday 24th as a Church we celebrated the World Day of Migrants and Refugees, the Pope in his message invites us to pray and to commit ourselves to the people who are forced to move and who are looking for a better future.
In many of our communities, in the various continents, we feel the reality of so many brothers and sisters who leave in search of new horizons. Some of us will be able to commit ourselves to action in various ways and others in prayer. We share with you the last paragraph of the Pope's message and invite you to pray in community the prayer he proposes to us.
"For I was hungry, and you gave me food, I was thirsty and you gave me something to drink, I was a stranger and you welcomed me, I was naked and you gave me clothing, I was sick and you took care of me, I was in prison and you visited me" (Mt 25:35-36). These words are a constant admonition to see in the migrant not simply a brother or sister in difficulty, but Christ himself, who knocks at our door. Consequently, even as we work to ensure that in every case migration is the fruit of a free decision, we are called to show maximum respect for the dignity of each migrant; this entails accompanying and managing flew of migration as best as we can, constructing bridges and not walls, expanding channels for a safe and regular migration. In whatever place we decide to build our future, in the country of our birth or elsewhere, the important thing is that there always be a community ready to welcome, protect, promote, and integrate everyone, without distinctions and without excluding anyone.
The synodal path that we have undertaken as a Church leads us to see in those who are most vulnerable – among whom are many migrants and refugees – special companions on our way, to be loved and cared for as brothers and sisters. Only by walking together we will be able to go further and reach the common goal of our journey.
PRAYER
God, Father Almighty,
grant us the grace to work tirelessly
for justice, solidarity, and peace,
so that all your children may enjoy
the freedom to choose whether to migrate or to stay.
Grant us the courage to denounce
all the horrors of our world,
and to combat every injustice
that mars the beauty of your children
and the harmony of our common home.
Sustain us by the power of your Spirit,
so that we can reflect your tender love
to every migrant whom you place on our path,
and to spread in hearts and in every situation
the culture of encounter and of care.