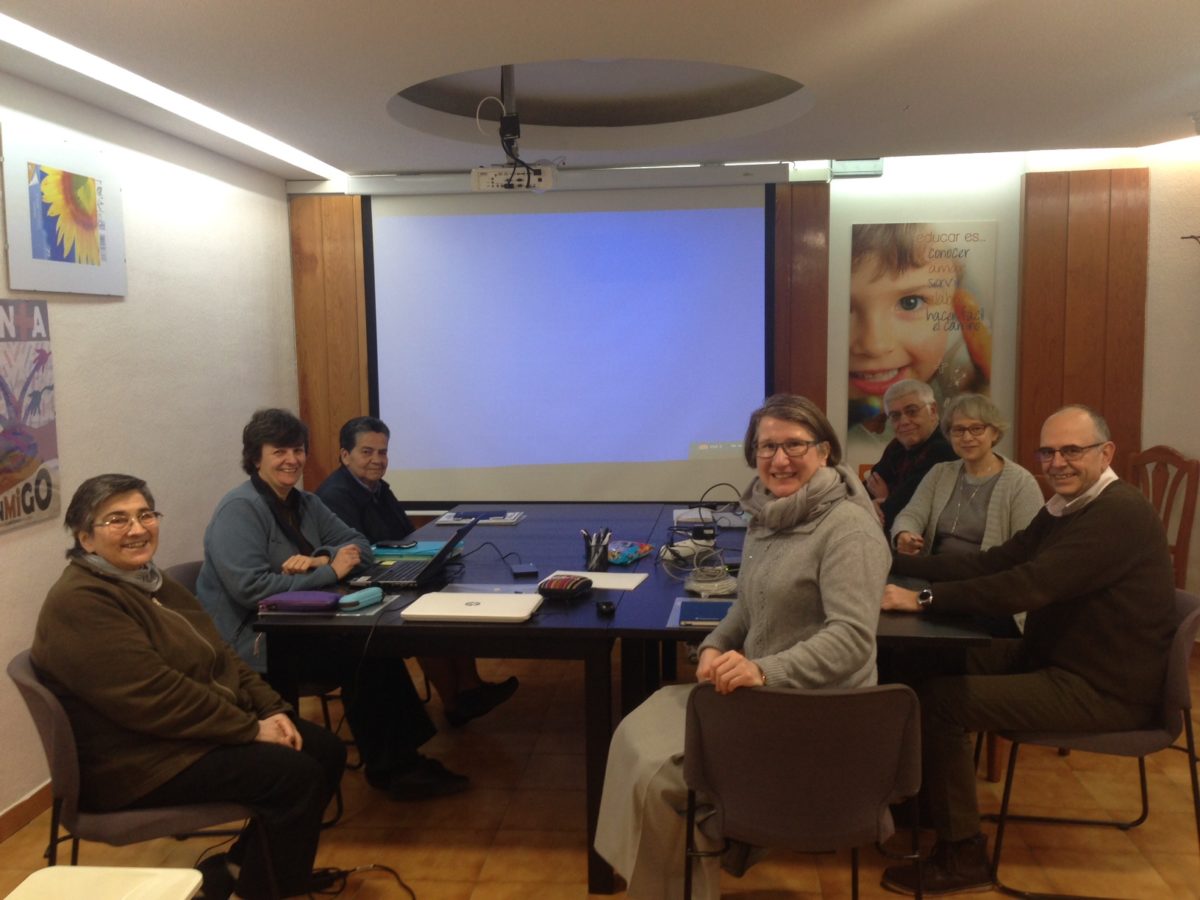 General Administration Council – Madrid 2018
15 February 2018
The General Administration Council is gathered in Madrid (14-18 of February) in their annual encounter.
The habitual purpose of the summit is the study of the Budgets of the Entities and of the general administration. But in extraordinary way the members are evaluating the experience of past three years of service and deepening the implications of the XVII General Chapter on the field of administration and economy.
The importance of the economy was very much stressed in the last General Chapter as a basic dimension of community life and mission on which all Claretian Sisters should be aware of and formed. Keeping in mind always that the sustainability of the mission depends on three united aspects of life: our capacity of relationships, our fidelity to vocation and charism, and our administration of goods.
(around the table from left: Cristina Ruberte, Evelyn Velsaco, Lilia Montoya, Oscar Mary, Jolanta Kafka, Jose Manuel Arriaza, Lucyna Lejba)