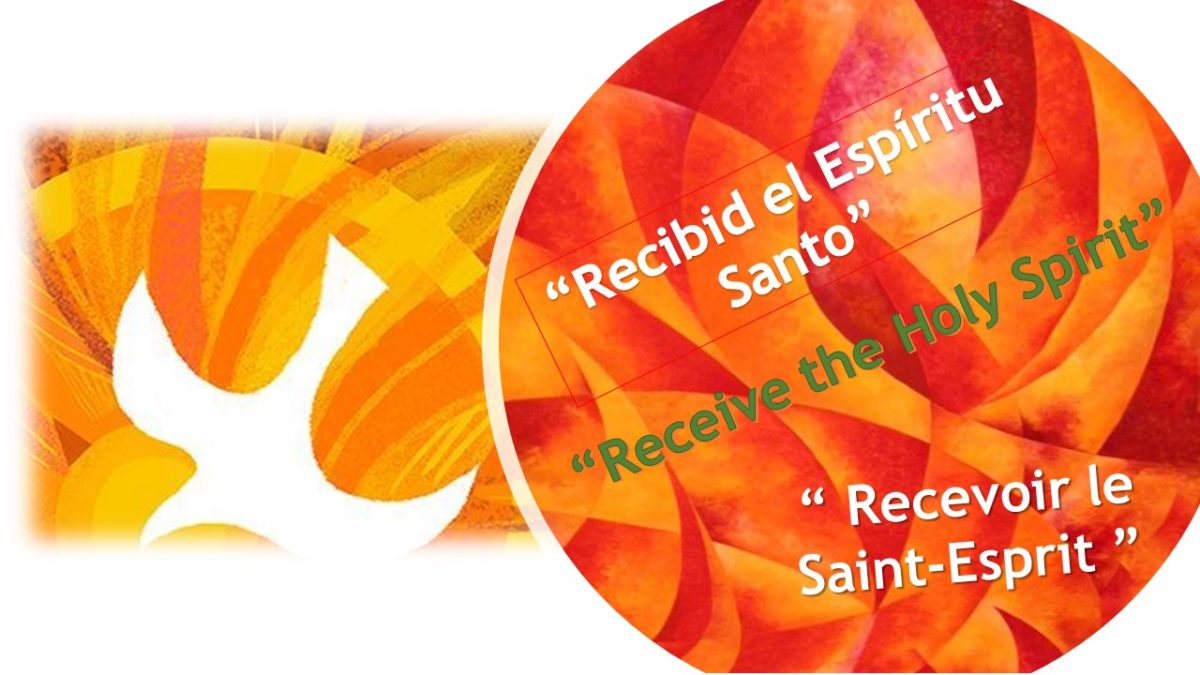 HAPPY FEAST OF PENTECOST!
8 June 2019
"Receive the Holy Spirit" were the words the disciples of Jesus, gathered with the closed doors, heard. Today those same words resound in each one of us and fill us with life, joy, hope and commitment…
It's good news to believe that the Spirit has been poured out to all, to discover the signs of the breath of Life, always New in each person, it is encouraging to know that we have this Presence with which we can be Witnesses of the Kingdom.
Our wish, in this Feast of Pentecost… is to share with each one, this great joy, united with the firm determination to keep making the way with others… and to allow the Spirit to move us to let go of our fears, to break chains and to make our dedication more credible, seekers of peace, builders of communities, in solidarity with our brothers and open to the reality of our world.
It is the Spirit, who always impels us and sends us…
Sisters of the General Government