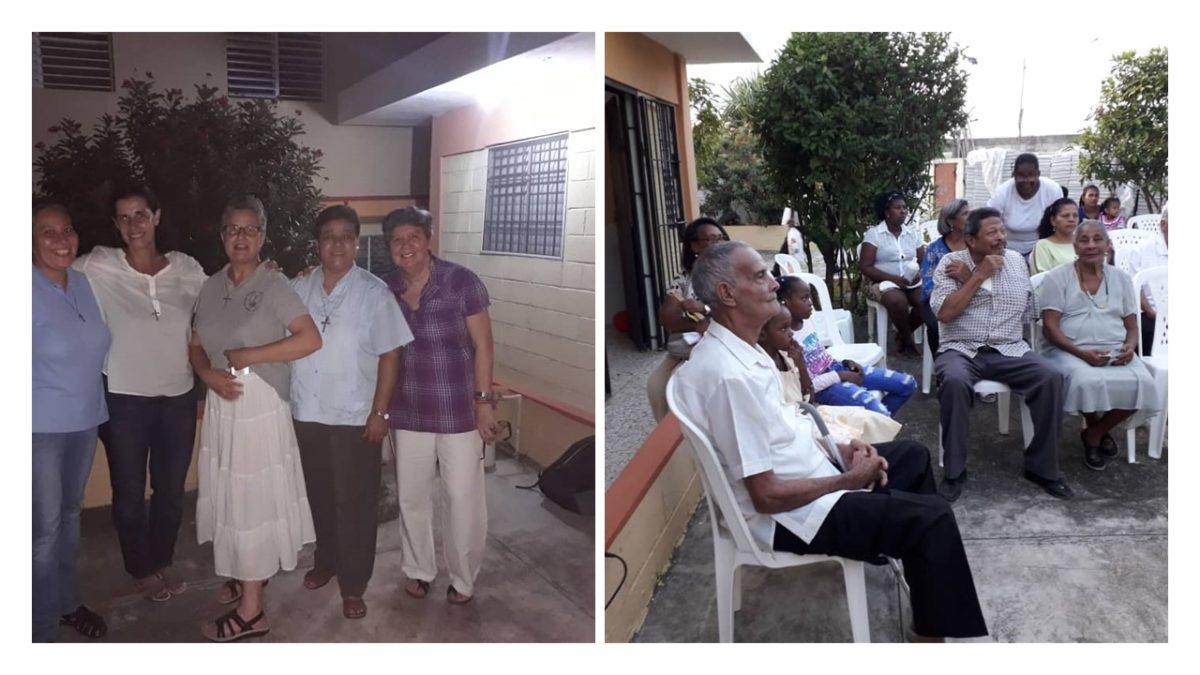 Hello everyone from Santo Domingo!
6 November 2018
On July 16, 1993, took place the Foundation of the first community of Claretian Missionary Sisters in the Dominican Republic. On July 16, 2018, we were celebrating our first Provincial Chapter in Honduras, so we had to postpone the celebration.
Finally, after many preparations, this past Saturday, November 3, we were able to celebrate the 25th anniversary of our presence in this beloved country.
First of all, we celebrated the Eucharist, presided by Father Ikem Ogugua cmf, from Nigeria. Afterwards, we invited people who accompanied us to visit an exhibition of photos of these 25 years, and we continued with an activity in which all of them could share a meaningful memory they have of the sisters who have passed through here.
It was an intimate moment, a beautiful tribute to so much life given and shared with this humble people. The sisters are still in the hearts of the inhabitants of the Batey Bienvenido and Hato Nuevo, and that is something precious.
Apart from the three of us who are currently in the community (Karla, Dary and Lidia), we were accompanied by Yolanda Núñez (provincial secretary) and Dulce María Carvajal, from the province of Latin America, who is here these days participating at a meeting.
We have felt very accompanied by sisters of the whole Congregation, by Claretian brothers and by many people from near and far who have made themselves present through messages. Thank you all but, especially, thanks to each of the sisters who have been part of the history of this community. May the Lord continue to bless us! Lidia A. rmi