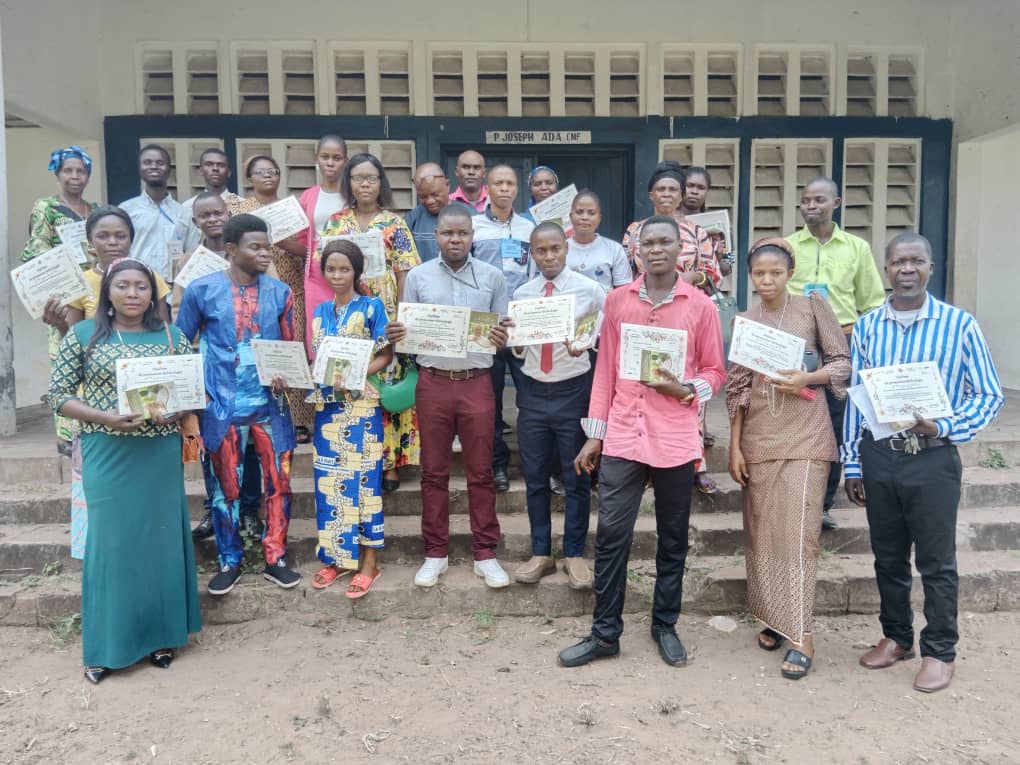 INTEGRAL ECOLOGY ACCORDING TO THE CLARETIAN CHARISM
21 August 2023
In order to respond to the clamour of the earth and the poor, a training project was organised in the Claretian family with the aim of training 60 trainers drawn according to pre-established criteria from our various works where we carry out our apostolate: schools, health centres, social centres, parishes, etc. These 60 trainers will have the task of training the members of their respective works in turn. The training took place in the Kingandu mission from 11th to 13th, with members from Kikwit, Isingu, Pay-Kongila and Kingandu taking part. As the theme was general, we divided the training into the following sub-themes:
1. The vocation to integral ecology: we were called to follow the prophetic and liberating mission of Jesus (Lk 4:18-19), an invitation to allow ourselves to be animated by the Spirit in the style of Claret. Drawing on Pope Francis' encyclical 'LAUDATO SI' on safeguarding our common home, we shared Pope Francis' call to take up the urgent challenge of safeguarding our common home, which includes the concern to unite everyone, without exception, in working for change. The group work consisted in identifying the realities in our living environments. What is happening in our home.
2. Food sovereignty: this sub-theme was given by an agricultural expert who explained how bad habits destroy the land and prevent it from being productive.
The course ended with the presentation of diplomas and the LAUDATO SI' encyclical to the participants, who were very pleased with what they had discovered and also with the mission they had received to train others for the good of all.