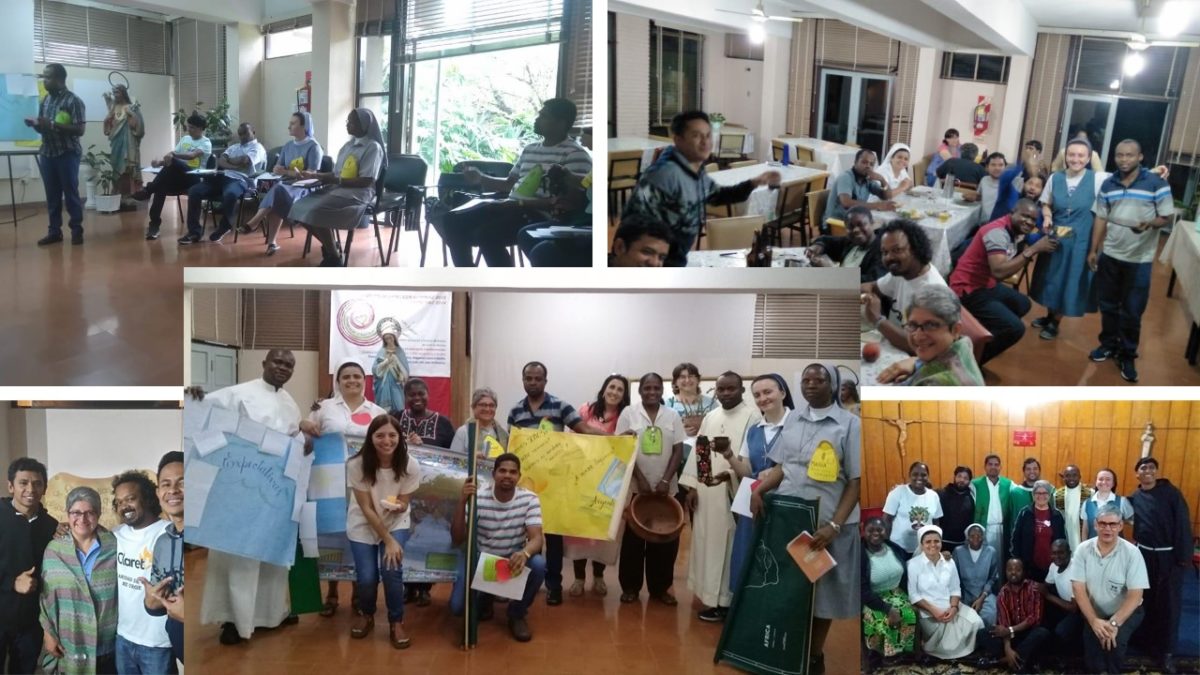 INTERCULTURATION COURSE
14 February 2019
From February 11 to 21, in Cordoba, Argentina, a meeting of inculturation is being held. Men and women religious are gathered, of different countries, continents, and of diverse Congregations, with the desire to know and to understand the cultural reality in which the pastoral action is going to develop.
The meeting is coordinated by the Claretian Missionaries: In the center for Philosophical and Theological Studies CEFYT in Córdoba Argentina and it intend to offer a space that serves both for theoretical illumination and for an experiential sharing on the cultural and ecclesial reality of Argentina in the context of the Church and Latin American culture.
Congregations that are present in the course: Capuchins, Divine Word (Verbo Divino), Servants of the Holy Spirit, Holy Family of Bordeaux, Franciscan of Mary, Oblates of Mary, Claretian Missionary Sisters.
Countries: India, Ukraine, Nicaragua, Republic of the Congo, Tanzania, Senegal, Bolivia, Argentina, Spain and Colombia.
Great wealth, cultural exchange, and collective learning. We count on your prayers.
With love, Beatriz rmi