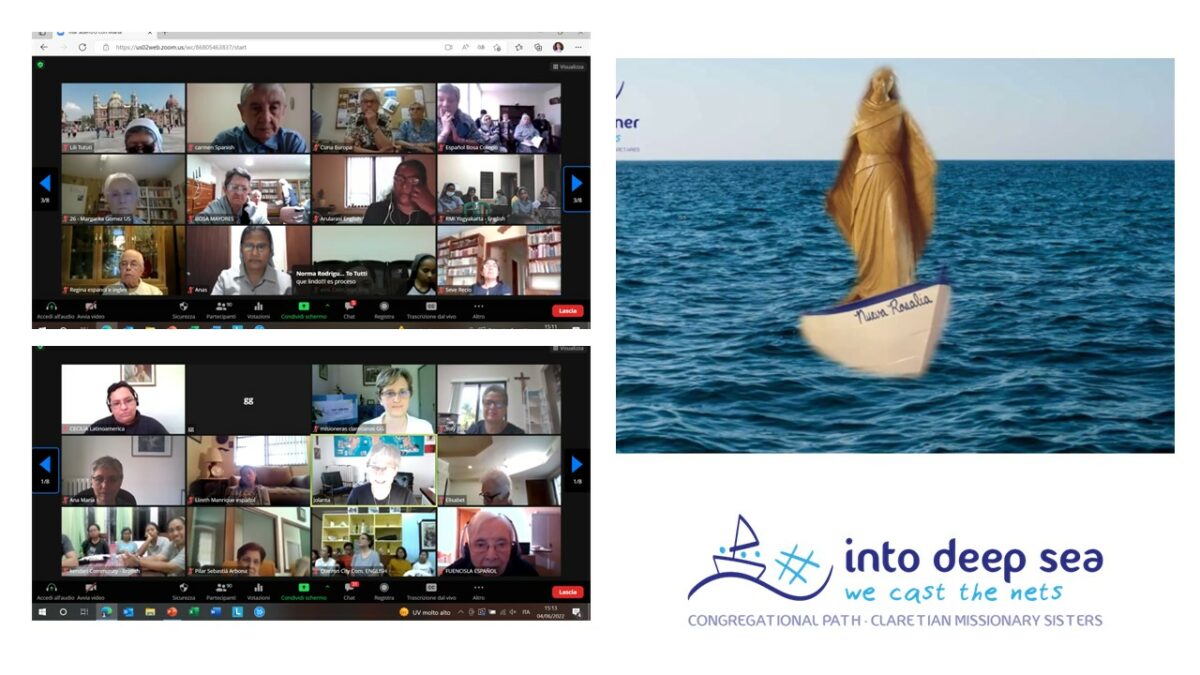 Into deep sea whit Mary
4 June 2022
On June 4, Eve of Pentecost, the Claretian missionaries from all over the world met online to celebrate, share and evaluate the first steps of the Congregational journey that has marked in a special way the month of vocational May.
A prolonged space of prayer around the first community of the disciples with the Mother of Jesus and the first Claretian community sailing out to sea strengthened and covered by the presence of Mary; a group dynamic around the desires awakened in each one from the biblical text of Lk 5,1-11 "We cast our nets into the deep"; the presentation of the calendar for the coming months; the launching of the song that we want to accompany the Congregational journey and the motivational words of our Superior General Jolanta, have made of our encounter a space of the Holy Spirit.
We express our gratitude to the sisters who participated and to those who with their preparation made it possible.