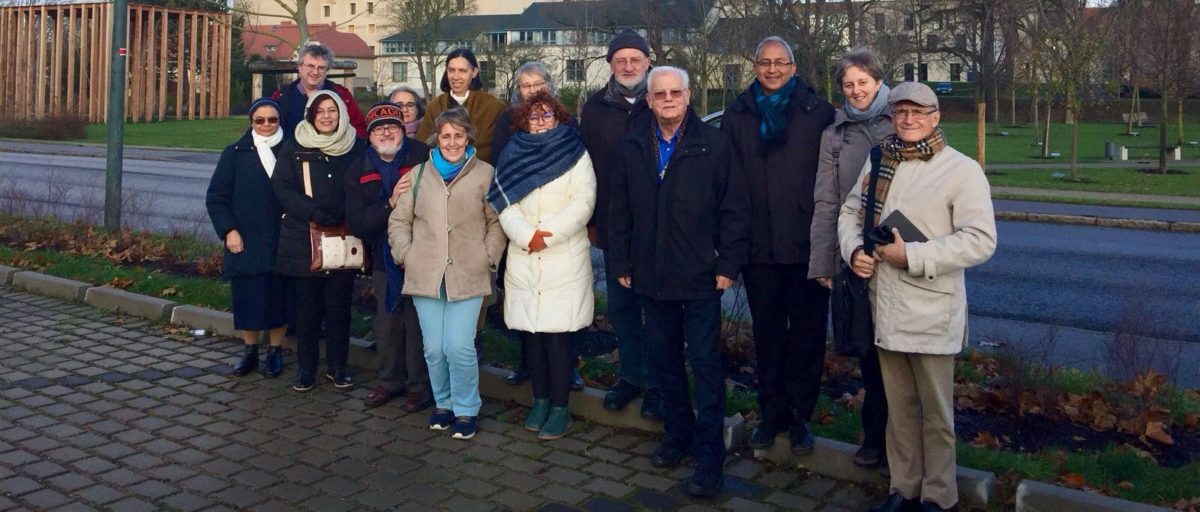 IX Encounter of the Claretian Family
13 December 2017
Mühlberg, Germany. From 5 to 10 December, the Claretian Family met in Mühlberg, in the heart of the former East Germany, at the Marienstern ecumenical center, for its IX Encounter with the theme: "Dialogue with Culture for a New Evangelization". General representatives and delegates from six of the eight branches forming our Family of evangelizers, so many times dreamed by Claret, participated.
The historical itinerary of meetings, initiated in Rome in 1984, was studies and evaluated identifying those agreements that remain in force today, above all the commitment to continue growing in Claretian Identity and in JPIC. In the conclusions that were reached, in relationship to the dialogue with cultures we stressed on the need to deepen the values of the "Claretian family culture", working for collaboration and communion in facing challenges of the reality in today's world: young people, multiculturality, religions, non-believers, migrations, digital natives … Towards the end, a final statement for the whole Claretian Family was drafted.
During the meeting, María del Mar Álvarez, General Directress of the Secular Institute of Cordimarian Filiation (HICM), was elected as president of the Claretian Family for the next four-year period, relieving the Lay Claretians in the coordination. We wish Her inspiring service!
The letter to the whole Family, coming soon!
some spots of the encounter: