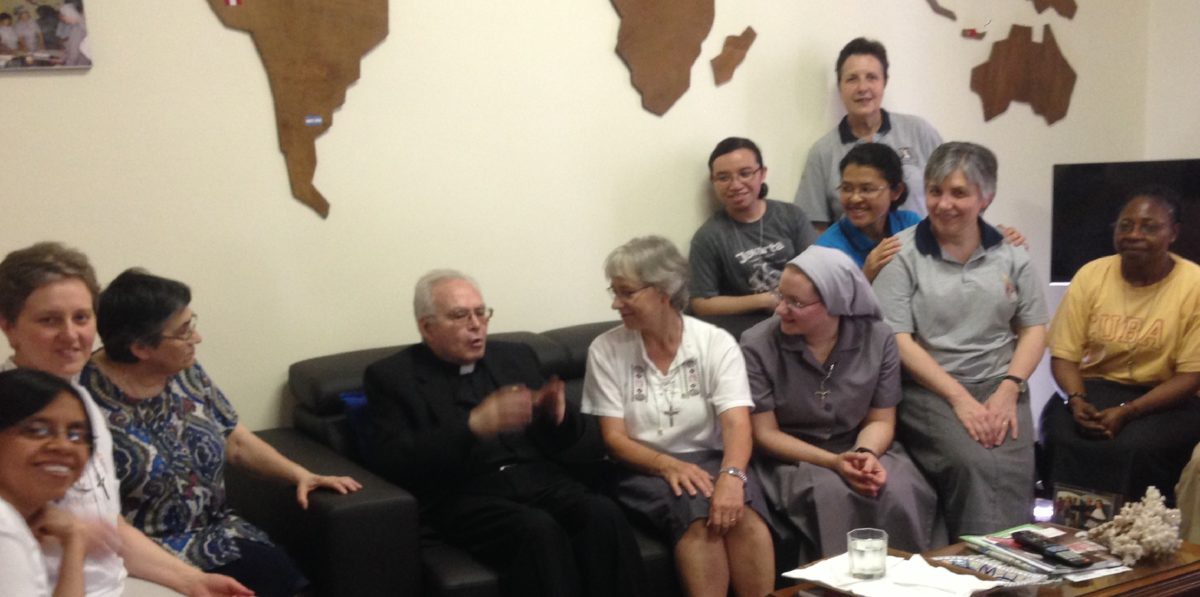 Joyful news in Claretian Family
2 June 2018
We are very happy of the news we get for our Claretian Family,
First, the recent nomination of Fr Aquilino Bocos, CMF, former Superior general and Theologian of Consecrated Life, as Cardenal. The Pope decision was motivated by the sense of gratitude and acknowledgment for the large and deep contribution of his service for the Church and counting on his collaboration still to give.
Fr Josep Abella, CMF also former Superior general, at present, Parish Priest in Osaka Cathedral (Japan), has been appointed as auxiliary Bishop of this Diocese. The catholic minority in this country receives in this way a missionary shepherd to accompany the Church in their paths of evangelization and interreligious dialogue.
We accompany our Brothers with joy and prayer.