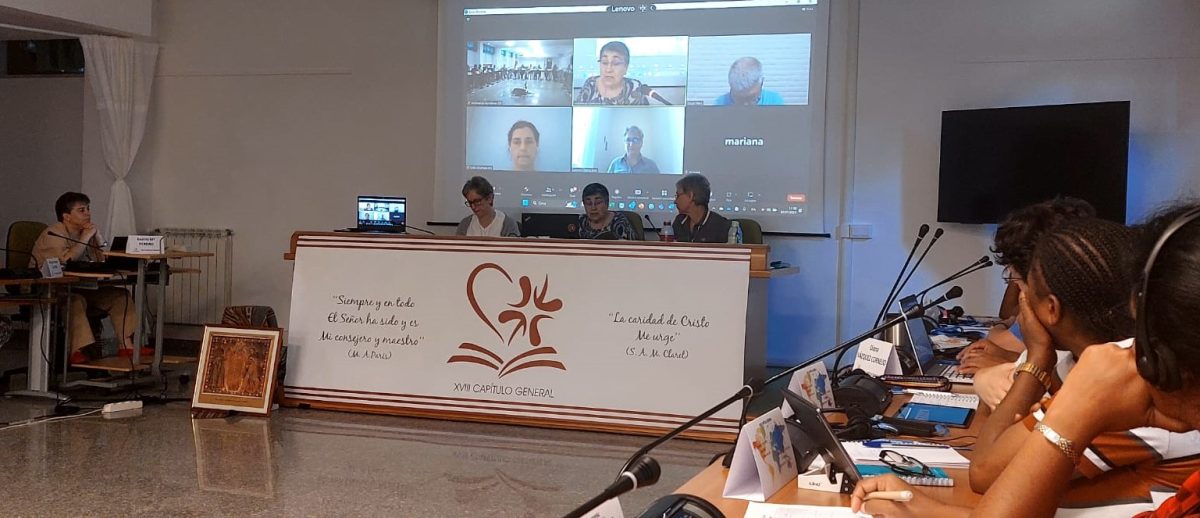 July 10 – Protagonists of an economy of change
10 July 2023
We started the day with morning prayer led by Sisters Lucia and Thushari. We joined Marissa Amog to express our gratitude to God for the precious gift of her life and to celebrate her birthday, asking for abundant blessings.
At the beginning of the morning session, the moderator introduced the day's activities. Then Cristina Ruberte, Econome General, presented the administration report for the six-year period 2017-2023 in collaboration with the members of the General Council of Economy (CGE), who joined us online.

Alessandra Smerilli, Salesian, secretary of the Dicastery for Integral Development. With her words and experience, she inspired and encouraged us to assume a prophetic and evangelical approach in our consecrated life.
The facilitating team guided the personal work dynamic that followed the presentation.
We concluded the day by participating in the Eucharist, expressing our sincere gratitude to the Lord.