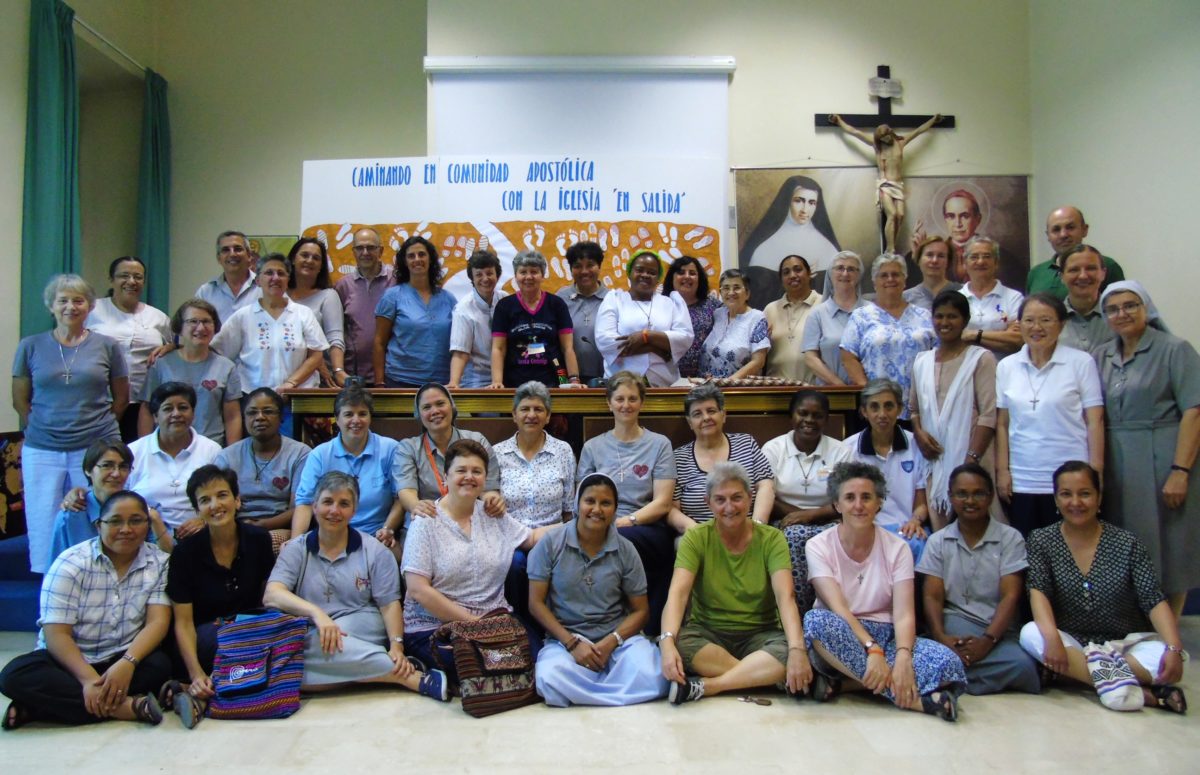 July 25. Feast of St. James
25 July 2017
The dyanmics and talks of this day were guided by Fr. Arturo Sosa, SJ, the Superior General of the Society of Jesus or Jesuits. The first text that he proposed for our prayer was Mt. 28, 16-20. God calls us to share in His mission to reconcile the world to Him. Jesus' mission or "yoke" is easy and his burden light, because he is carrying it with us inviting us to do it with a gentle and humble heart (Mt. 11: 29-30).
At the closing of the day, we presented a yoke during the offertory…in continuation with our morning reflection.
Fr. Sosa, made two presentations on our shared mission in collaboration with lay people. In light of 2Co 5, this mission may be understood as a mission of reconciliation.
Since many of the lay people will leave tomorrow, we took a group picture.