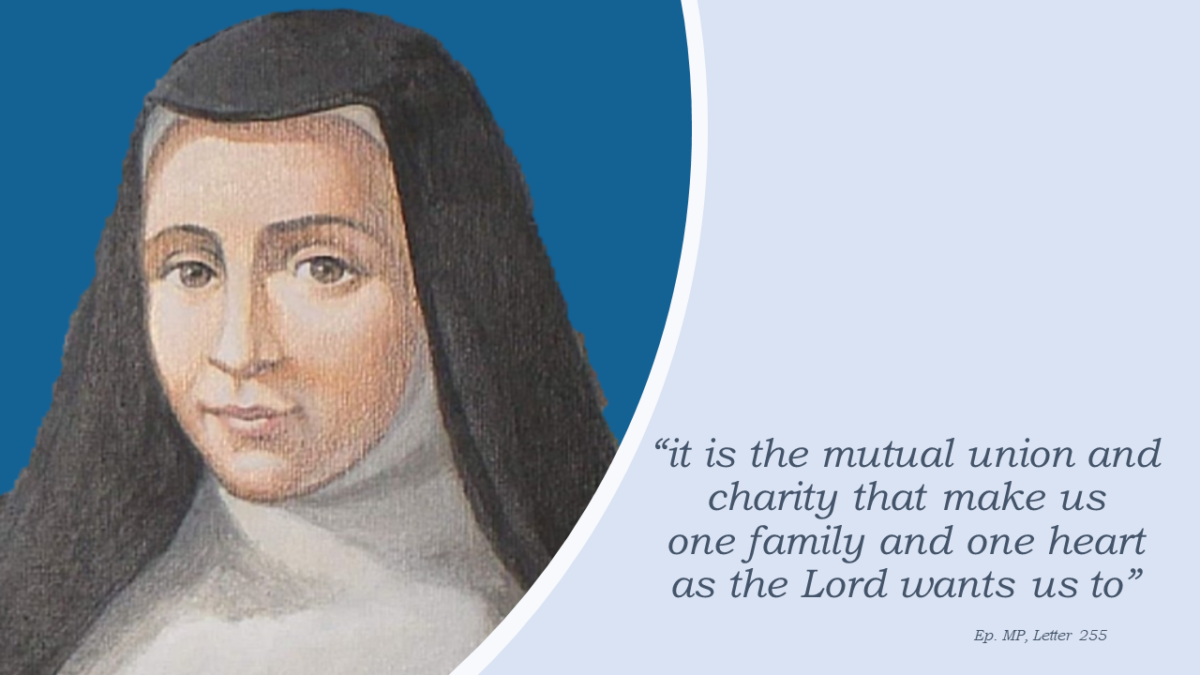 Let us prepare for the celebration of Mother Antonia París
14 January 2021
Today we begin the triduum of our Mother Foundress and we want to do it from the same call that she felt and left us imprinted in the DNA of our Congregation, to take care of unity, to live as one family, making our community spaces places of welcome, of meeting of life and leaving our own borders to feel and welcome that my brother/sister is another self (cf. const. 35).
Her life experience also becomes a call for attention and responsibility to continue walking towards the encounter of the brothers in diversity.
May Mary Immaculate accompany us and help us open ourselves to welcome God manifested in the various faces that we meet in our daily lives.