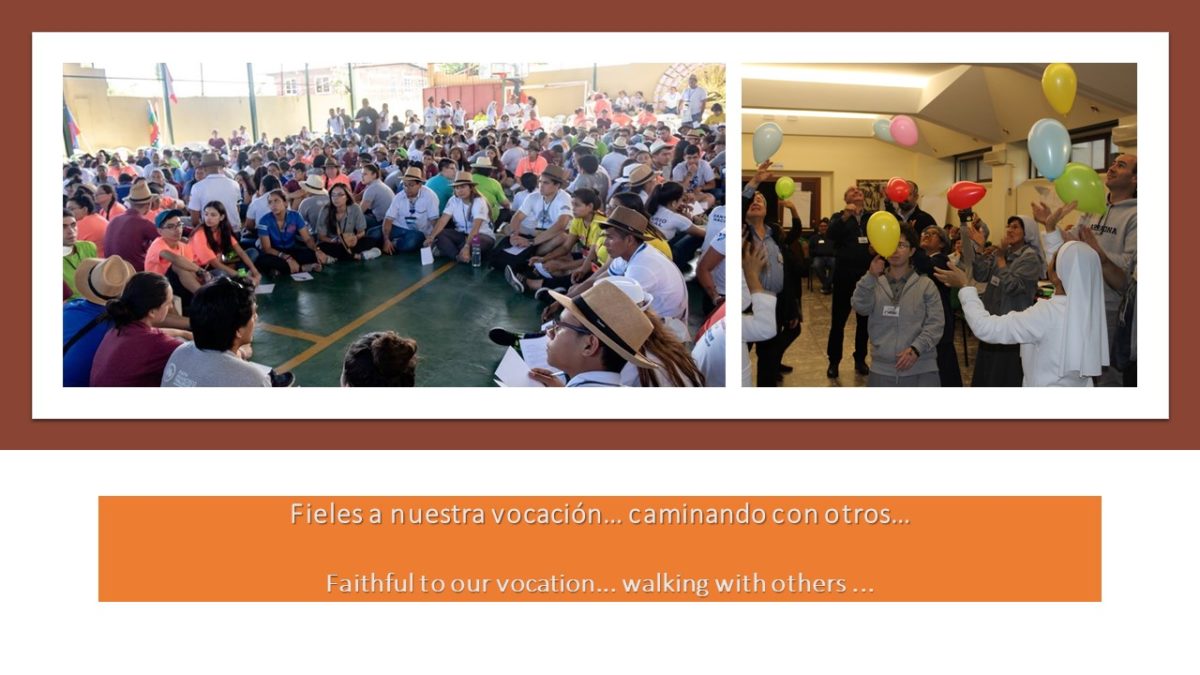 LIFE AND VOCATION
1 May 2019
In spite of the context in which we live, so many times violent and difficult, Easter invites us to move, to go out and to proclaim to others the Good News that Jesus is risen and is among us. 
Within this scenario, we want to live the month of May, welcoming the invitation the Pope makes in his message for the 56 World Day of Prayer for Vocations and the commitment of the Congregation to "go to the encounter of the other and enjoy accompanying their journey, because this is who we are".
The biblical icon of the call of the first disciples (Mk 1, 16-20), which is the center of the reflection proposal that Pope Francis makes in his message, we want that throughout the month, he orients and animates our life and vocation , put us in communion with the sisters of the Congregation, with whom we make a pilgrimage in the mission to evangelize and in a particular way with young people.