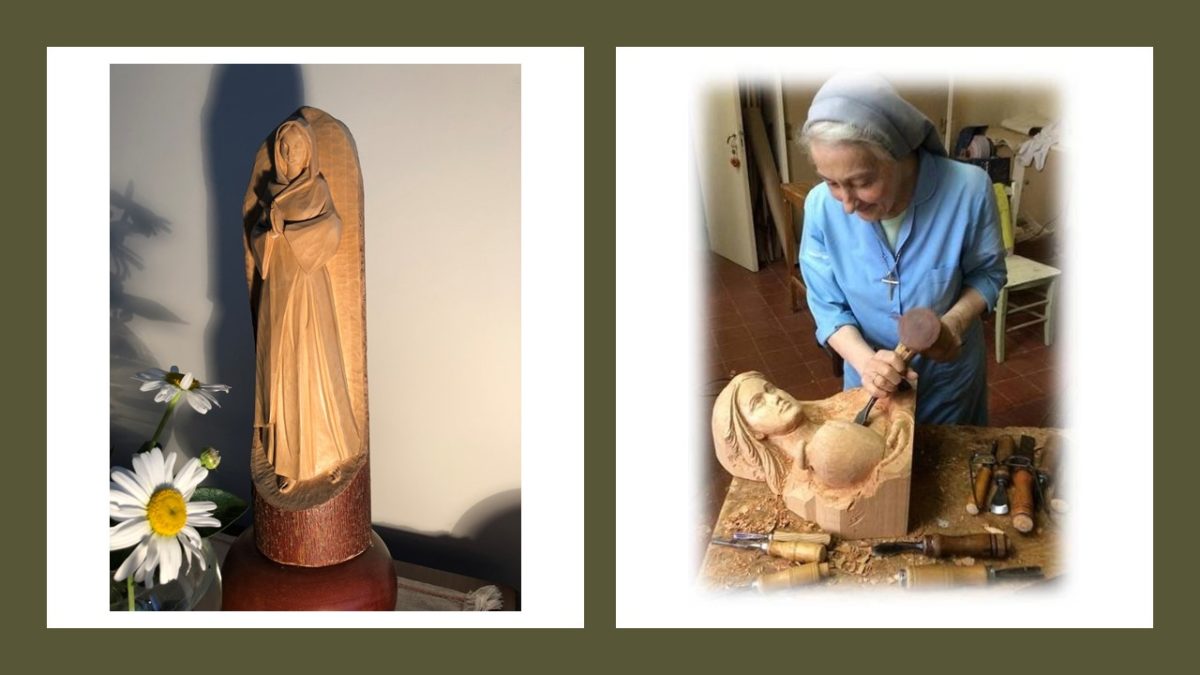 Marta Moroder
11 May 2020
Today we thank God for the life of Marta Moroder, claretian missionary known for many of us as the sculpture maker of so many Christ's, Virgin Mary and saints; statues and paintings present in the whole world.
The beauty and delicate shape of her arts speak about her spirit of wonder and artistic talent helping the observer to enter in contact with what or whom her sculpture represents.
While her terrain life went to an end her works will continue speaking about God and His beauty.
Here is the album of her works
http://morodertallaspinturas.blogspot.com/p/tallas-virgen-iv.html