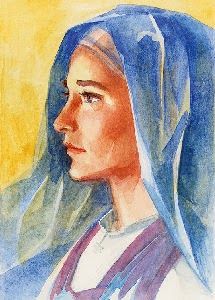 MARY THE GREAT SIGN ON OUR WAY
29 November 2019
Today we begin the Novena to Mary Immaculate, she is our signal, guide and light in journey.
In these days we are invited to reflect once more on her life: God passed through the story of Mary marking her with an event that would change her whole life, being the Mother of God. Mary's response to this invitation is total. Mary knowing that she was loved set off and went to meet who needed her.
Mary is the woman of attentive listening to God and to the events of life; she is the mother of silence before the incarnate mystery.
May we, like Mary, know how to see God's step in the history of humanity and our lives.
Maria, you set off. Put us also in apostolic March! That the desire for the announcement of the Good News does not stop at our limits … infect us with your faith and wisdom to teach the same way along with others, since the end is always better. Mary of the visitation lighten our feet and fill our heart with the song of gratitude. (Prayer from XVII General chapter)