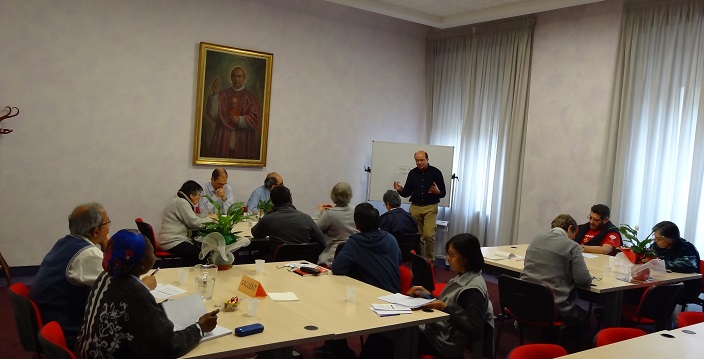 MEETING OF GENERAL GOVERNMENTS CMF – RMI
19 March 2018
Today March 17, at the General Curia of the Claretian Missionaries, we have held a meeting with the two General Governments of the Claretian Missionaries sisters and Claretian Missionaries.
The meeting began at 9:00 and ended at 6:30. It was a day, morning and afternoon, of shared living, reflection and work on the Appreciative Inquiry Workshop.
Accompanied by Gonzalo Fernández cmf, Vicar General, we held this workshop that aims to be a methodological approach for personal transformation and, especially, for the qualification of the animation and government service that corresponds to the General Governments.
May this reflection help us, to keep raising positively our missionary services of animation and government, and to know and carry out, with all and among all, dynamics and personal, community and congregational processes of transformation.
Meanwhile, we continue to learn to dream … "And it will happen that after this, I will pour out my Spirit on all flesh; and your children and your daughters will prophesy, your old men will dream dreams, your young people will see visions "(Joel 2, 28) … Yes, the dreams are fulfilled. We continue to be on the right track both Congregations of the same Claretian Family.