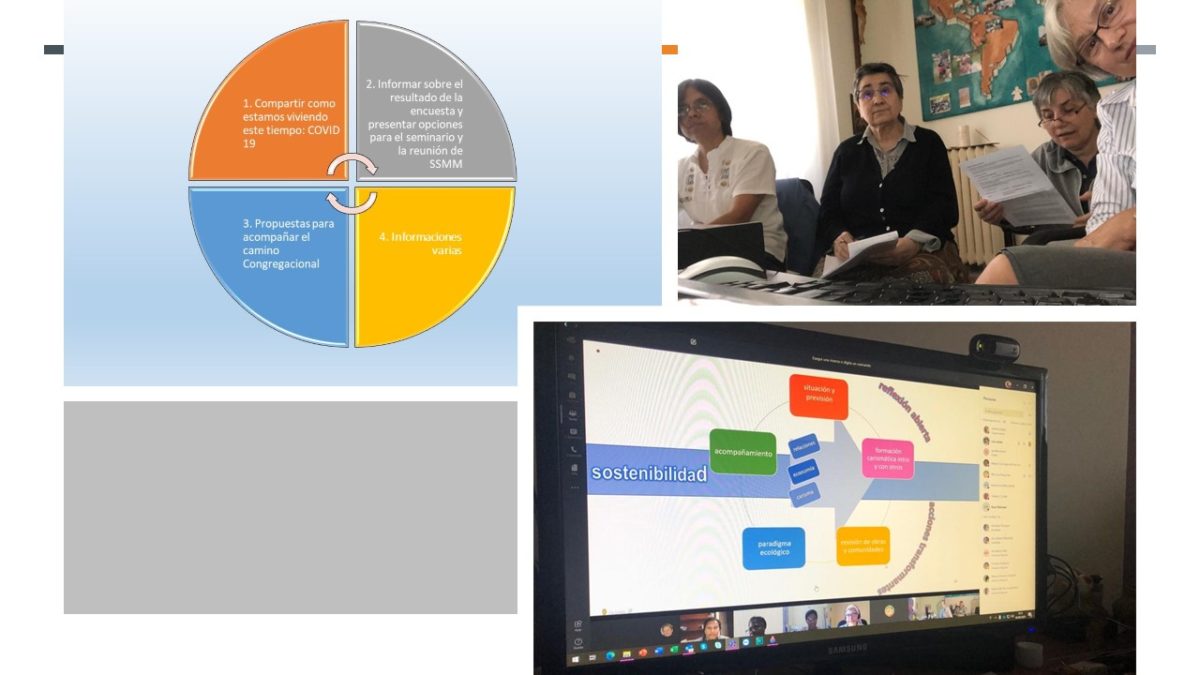 Meeting of the General Superiors of Major Organism with the General Government
12 June 2020
In this time of open questions and challenges that daily knock on our doors how necessary it is to be close, to know how we are, how we live and face the old and new difficulties, how we maintain the warmth and the colour of the congregational body, so desired and dreamed of by the Founders.
Therefore, on June 6th, the superiors of the organisms and the members of the general government gathered online to share a space of prayer, reflection, information and decisions on how to continue walking in this time of uncertainty, trying to make our mission and purpose in the church be, even and in spite of our poverty, a significant contribution of service and hope.
We are grateful to God for His generosity and for giving us spaces, times and means, even if they are unsuspected, that make us grow in unity and in our being one family and one heart.