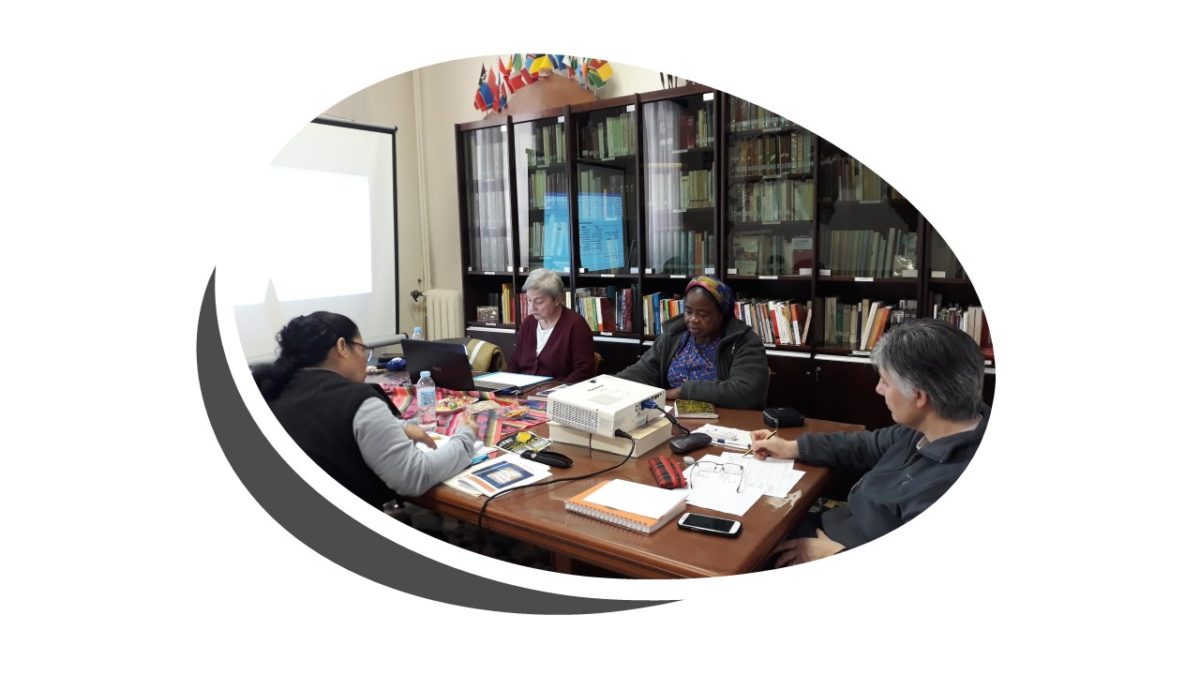 MEETING OF THE GENERAL TEAM OF SPIRITUALITY (GTS)
25 April 2019
From 23th to 28th April 2019, the first meeting of the General Spirituality Team takes place in the house of the General Curia in Rome.
It is made up of Consuelo Ferrús, Vivian González, Rysalyn Solitario, Ernestine Mafunzi and Ana María Mandrile (General Prefect of Spirituality).
In this first meeting they wish to deepen their knowledge of each other in order to consolidate their experience as a team, to describe its purpose, functions and commitments and to draw up an action plan that will allow them to carry out the mission entrusted to them: to try "to make the way easier for others" in this challenge of "living life in and from the Spirit in the simple, daily, the 'normal' of our daily life"…
We wish you a very good job!
On this occasion Vivian has not been able to participate for personal reasons.