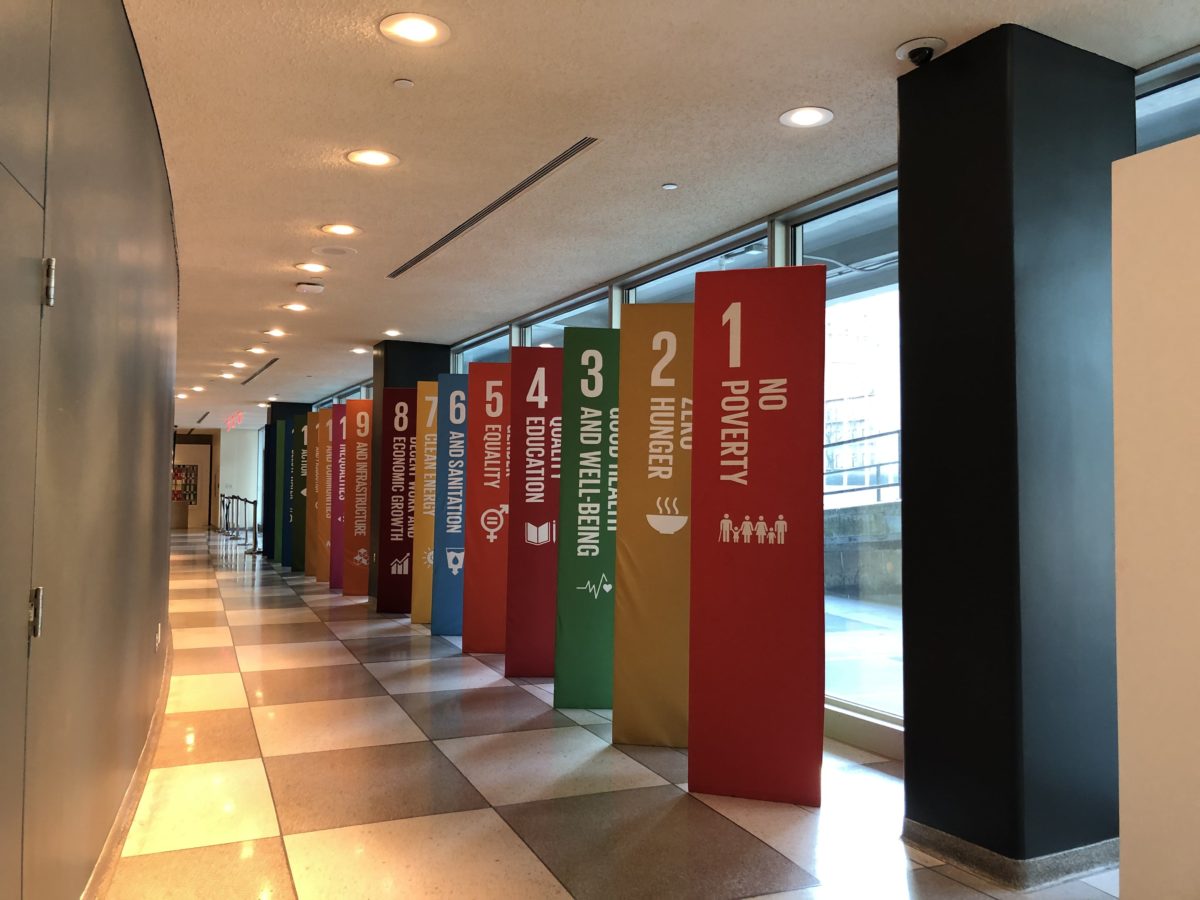 Meeting with the Non-governmental Organizations of Religious before the United Nations (UN)
2 March 2020
On February 28th in New York, I have fraternally met the representatives of the groups of Religious who have a recognized presence before the UN.
From the International Union of Superiors General, we are strengthening relationships to build networking also at this level of solidarity and joining efforts for a better world. The objective of these organizations is, on the one hand, to influence discussions at the UN on the issues of humanity enlightened by the evangelical values. They do it through alternative reports and participation in the debates. They do it sometimes with the sole presence and constancy working for the "advocacy" of those who have no other voice to make their reality heard. On the other hand, they are organizations that keep alive the contact with the bases, with all the places where the mission is carried out, and so, to be able to carry in their analysis data, testimonies and experiences, from where they happen … to the international forums. A capillary and patient work.
It is no exaggeration to note that the 17 UN sustainable development goals in project until 2030 are the result of their dialogues, insistence and qualified participation. The dialogue has confirmed the importance of uniting and interconnecting the direct service that we carry out in our mission with the committed presence in the wider forums, in this case the most international, where decisions affect the good of the world. Thus, contributing to peace and integral development, which guarantee the growth of universal fraternity, is to walk with the Church, committed to this supreme vocation of humanity (cf. Gaudium et Spes 3).
There are around 100 Religious Congregations that have their presence at the UN. They form coalitions that converge on the themes they study or on the charisms they share in. The Claretian Missionaries CMF, for three years, have been participating as a recognized NGO, focused on the field of migrant and refugee rights. It is a platform where, as Claretians, we want to get more involved.
Jolanta Kafka