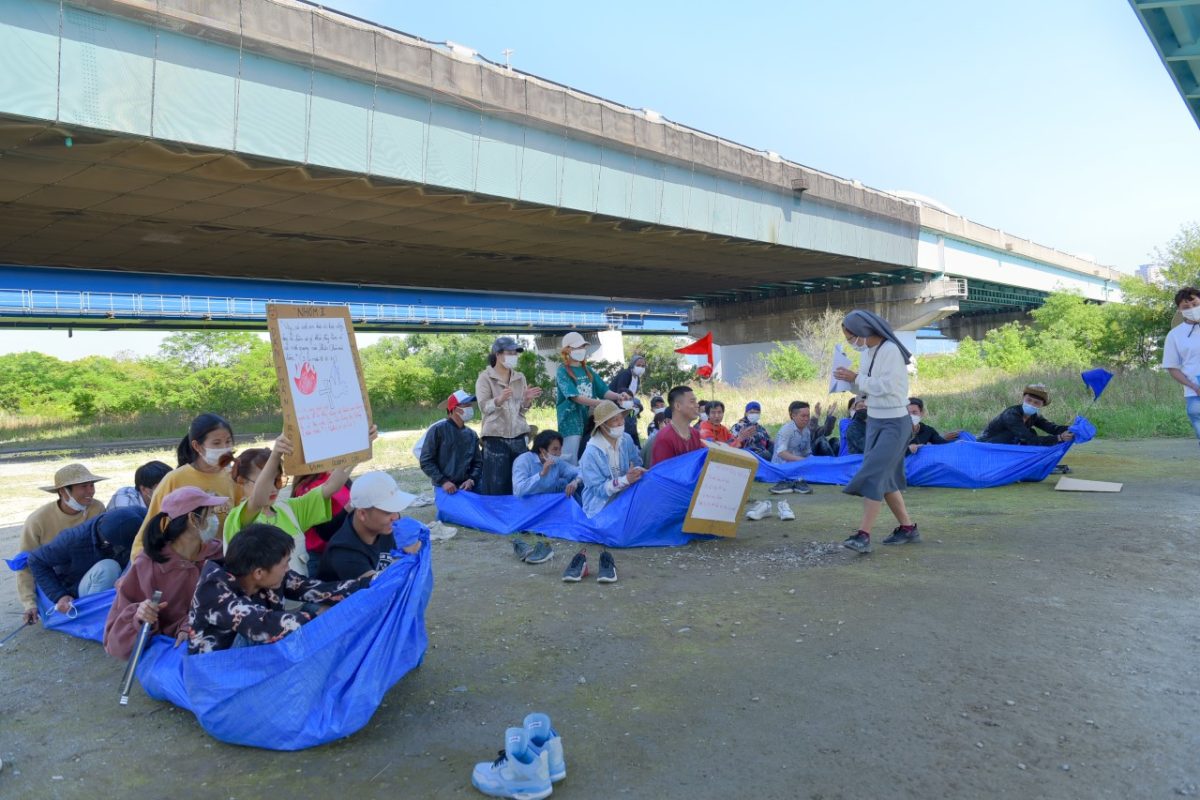 Missionary life in cherry blossom country, Japan
14 February 2023
Left the homeland and living in wonderland is nothing to wonder for a missionary of Christ as our foundress Mo. Antonia Paris said, "the whole world is a motherland for a missionary of Christ". We left our homes, yet we found new home; we are far away from our families but we are united by the same spirit in this Claretian family.
Our community is composed by Japanese, Vietnamese and Indonesian sisters. The gap of the age between the Japanese sisters and the foreign sisters (Vietnamese and Indonesian) quite far. However, the gap of the age doesn't make us reluctant to relate and communicate. We realized that these differences are actually an opportunity for us to learn from one another; we, the young sisters learn from them the wisdom and witness of life and they savor the joy that we bring and live. We, the young sisters experienced their accompaniment. Furthermore, the members of this community are coming from different background, culture, language, perspective and personality. Nevertheless, this diversity is not a stumbling block for us in living our community life, to live and spread the Good News of the Lord in our daily lives. It is also inspiring us to be more open to the new reality (vistas) and getting out from ourself and comfort zones.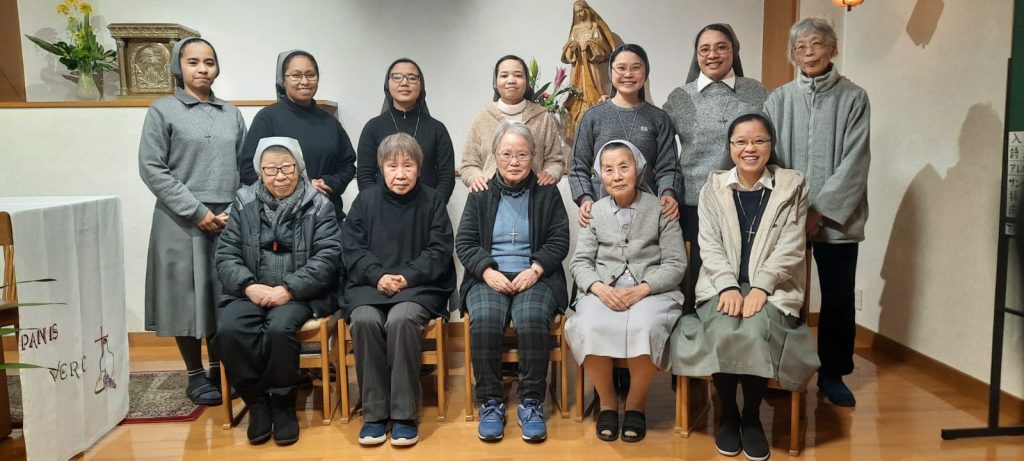 Live in a developed country, being with the people who are non-Christian, the society which is always in rush hour, focusing on the goal that the people need to perceive and looking forward to find and improve the technology are a challenge for us in doing our mission. In the beginning, seeing and witnessing these kinds of reality, there are some thoughts entered to our brain. "Busy schedule may cause people forget to pause for a moment, to recall back and see the faithfulness of God who accompanies us in each step of our life. Perhaps we may lose the opportunity to praise and give thanks the Lord". However, stay longer here and emerge ourselves in the reality, unconsciously we are also drawn to this society.
Now, in spite of living in these challenging realities, our task is not to teach the people how to have good manner of life (the Japanese has a good manner in the society) but how to plant in the heart of the people in our mission the Christian Values. With passion, introduce to them the lifestyle of making Jesus as the center of our lives not in our own capacity. Doing the evangelization is not enough just to say good words to people but it is also very important the witness of our life as the proverbs says, "the action speaks lauder than the words". In the parish where we belong, most of those who were baptized (converted to Christian) are the alumni of our kindergarten and those who are working with us in our centers. We hope that through our mission, the Word of God can reach the heart of people.
Takatsuki community, Japan
Sr. Emi Ndung, RMI