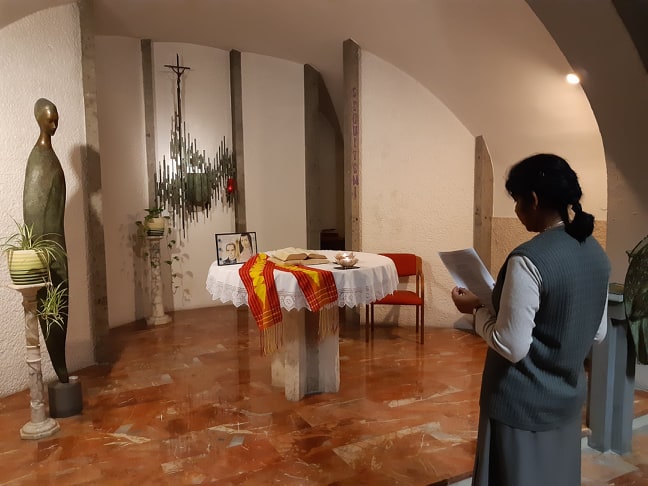 New beginnings
9 March 2020
It has been a journey of experience, studies, and growth for some years in Rome. The Lord has blessed me to share my life with the generalate community.
I have finished my studies with the grace of the Lord and with the help of my community, professors, family, and friends. Now is my time to share what I have in me.
On March 4th, the community has celebrated sending me to mission during the evening prayers. Thank you so much for everything. One family with one heart.
"The Lord is my Shepherd nothing shall I want."
Frigidia S.