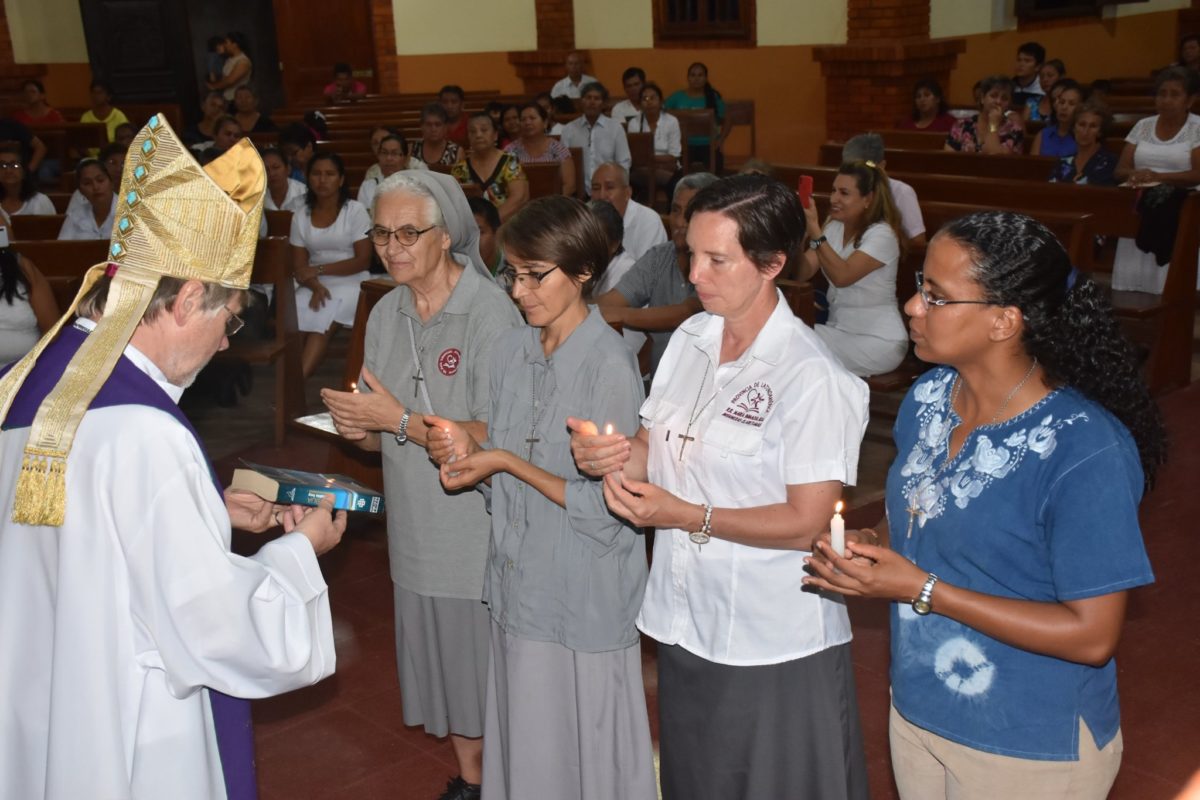 New missionary paths: Bolivia
16 March 2020
On 12th March 2020, a new missionary community was inaugurated in Guayaramerín, belonging to the Vicariate of Pando, Bolivia, in the Province of Latin America.
The community is made up of 4 sisters: Martha, Judith, Lucia and Josiane.
The evangelizing commitment that they will develop in shared mission with the local-diocesan Church and the community of the Claretian Missionaries will be in different fields: rural ministry, migrants, education, "care of the common house", JPIC, vocational ministry and etc.
Msgr. Eugene Coter, bishop of the Pando Vicariate, in the celebration of welcome and sending, invited them not to be afraid and to be evangelizers of the Word of God, to be prudent and attentive.
May this new missionary journey be a new and creative opportunity for the God of Jesus to be known, loved and praised in this land of the Amazon!