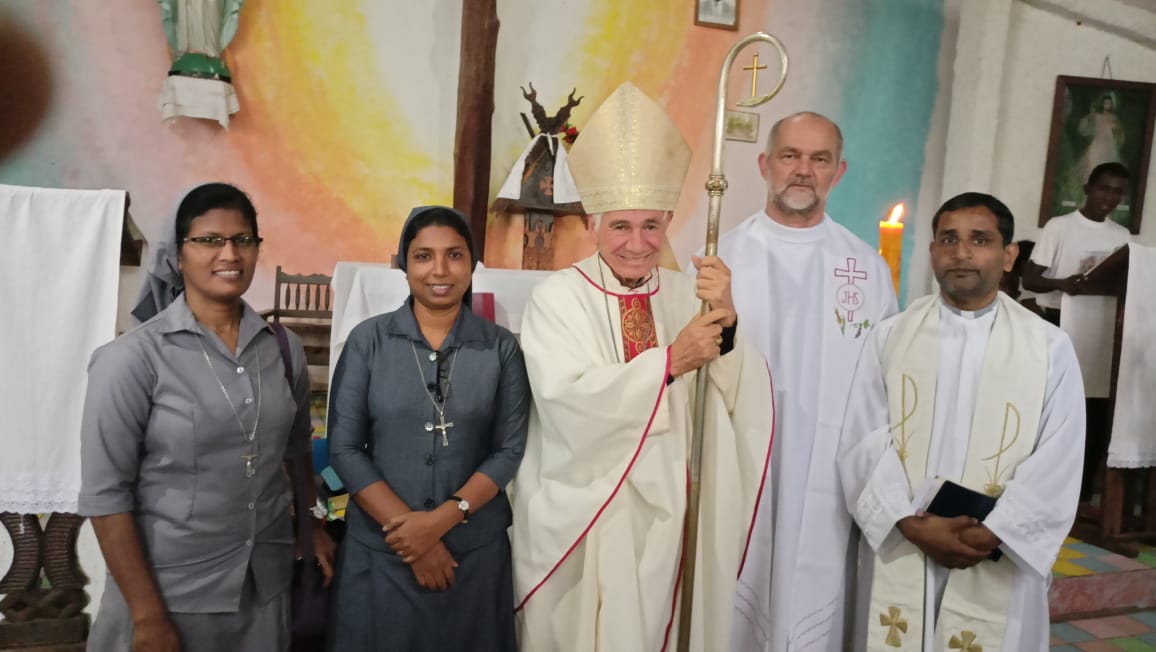 News from Madagascar
6 June 2022
The Claretian missionaries share news with us. They were welcomed at the airport by Bishop Gaetano del Pierro. After arrival they have spent several days in the capital Antananarivo to make the first part of the residence documentation.
After 2 days of travel in two cars they arrived in to Farafangana; is the seat of the diocese. The bishop with a paternal sense accompanies them. They were established in housing available in the catechists' training center. The Bishop had foreseen the first months to be in the center of the diocese for the first contact with the reality and study of the language. They are in individual independent spaces and have also a common place where the four pray, share food, exchange first impressions of the reality that surrounds them and go on to see the steps to follow.
In this time they have twice been able to go to the Ankarana parish, the center of the future mission. Welcomed by the very cordial people. The first task will be to come into contact with people even though they feel the language barrier. From Monday Malagashi classes will begin.
At this time they meet other religious who have been in the mission for years. Say that the landscape is beautiful and above all the cordiality of the people who welcome the new missionaries. They are all surprised by the high prices and costs of living. The internet is in short supply; that's why they're going to coordinate the communication channel.