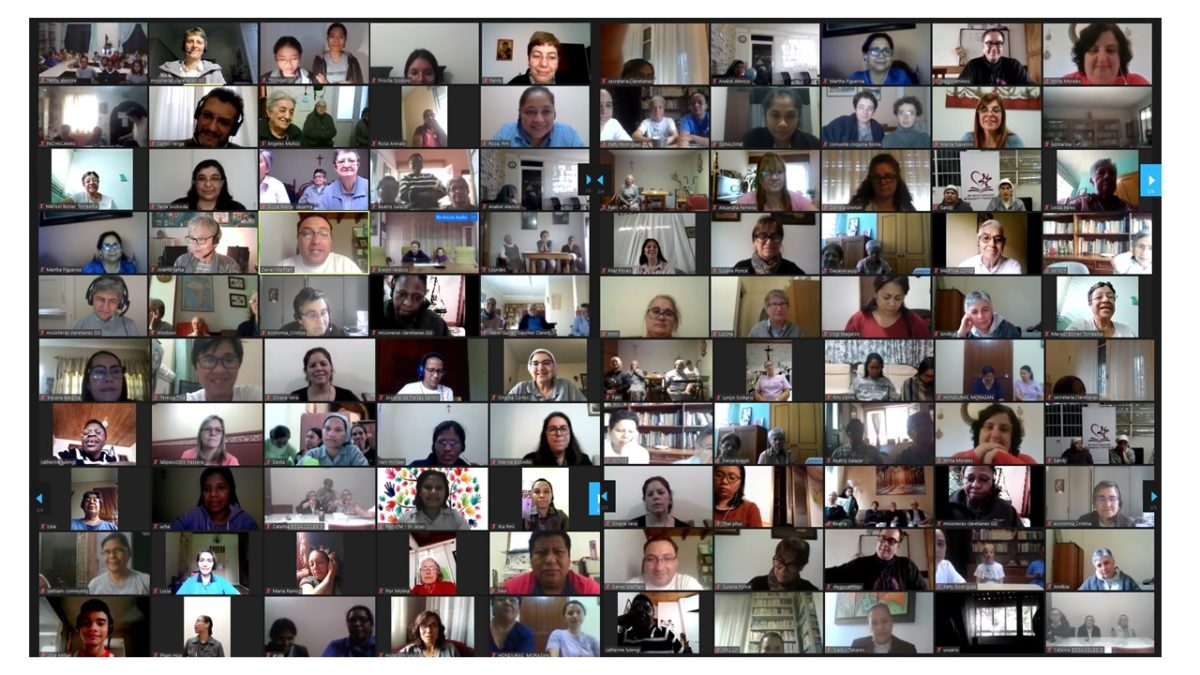 On-line Family Meeting
29 October 2020
Last Sunday, October 25th, we held, according to the program of the missionary month, the on-line family meeting, in the context of the jubilee of the 150th anniversary of Claret's death.
The encounter was attended by lay people with whom we walk together, representatives of the 8 branches of the claretian family, who were present either by video or direct connection, and claretian sisters from all over the world. It was a space to share about the dreams that we have for a missionary claretian family that goes forth, to pray and celebrate together and in a short group dynamic, to reflect on the calls that today's reality makes to the claretian family. We feel a strong desire to continue strengthening ties to respond to the challenges of the mission from the charismatic communion; to deepen mutual knowledge and commitment for a better world.
The encounter was concluded with a toast accompanied by these words:
Our dear Father Claret was a tireless missionary, who knew how to go out to meet the poor, travelling through his diocese bringing the love of God. On this special day, we wish for all the Claretian Family that the joy of the Spirit that moved St. Anthony Mary Claret may flood our hearts so that we may be a Church which goes forth, missionary of love and with predilection for the poor, in the style of Claret.