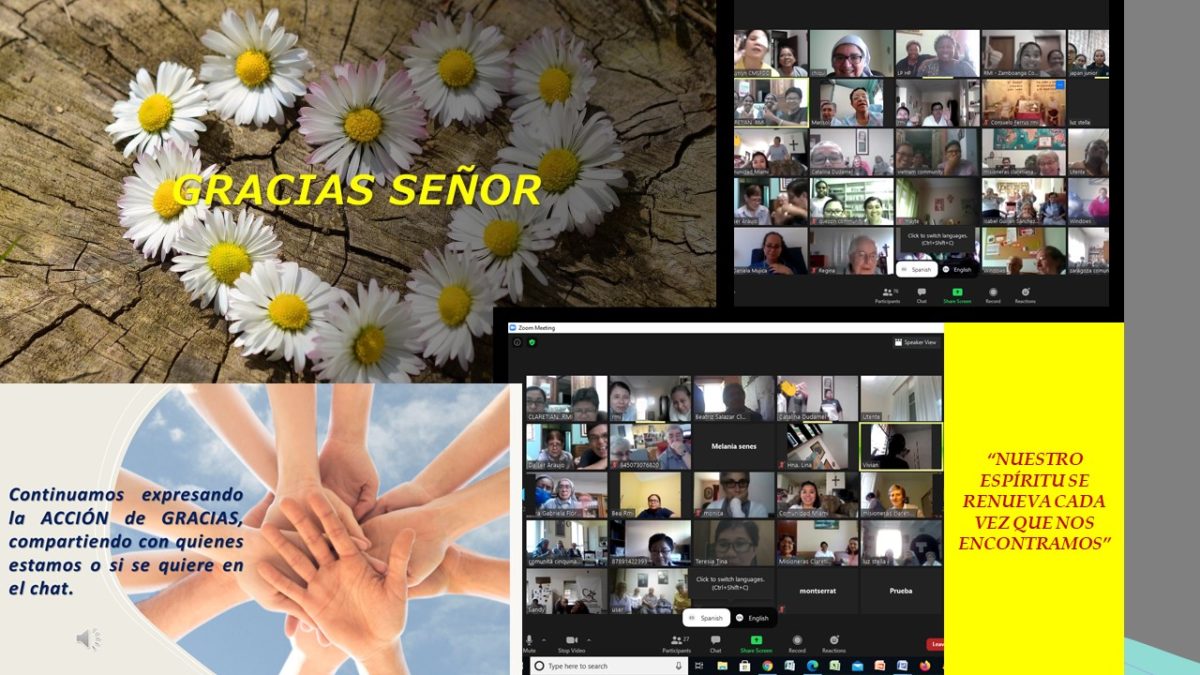 Our spirit is renewed every time we meet
28 September 2020
OUR SPIRIT IS RENEWED EVERY TIME WE MEET. … with these words we have started the encounter online of commemoration of the Chapter of the union (Reus 1920) in the vitual presence of almost all communities connected, some lay and friends.
Walking afresh the steps of the preparation and celebration of the Chapter of Union (Reus 1920), we have thanked God for all those who have participated and contributed to this process. We have renewed the commitment to continue living in communion, always new. To live out the unity in diversity in our multicultural Congregation.
The path of recapitulation, which we have recalled, shows how much porosity to the demands of the world, of the Church is needed to continue renewing our communion, which is the principle and fundamental identity character of the Institute.
Since the Communion is a dynamic reality. It is like sitting at the table and sharing the company and meal. But in order to arrive at this common table, in which we are linked by following Jesus and the charism, we have to often travel paths of closeness, of reconciliation, overcoming the temptations of considering differences as a threat, of self-referentiality that in the long run they lead to death. We have felt called to renew the discernment and the accompaniment that are the two instruments that the last General Chapter has given us so as not to get lost or get distracted in the ways of the "going forth" of the Church.