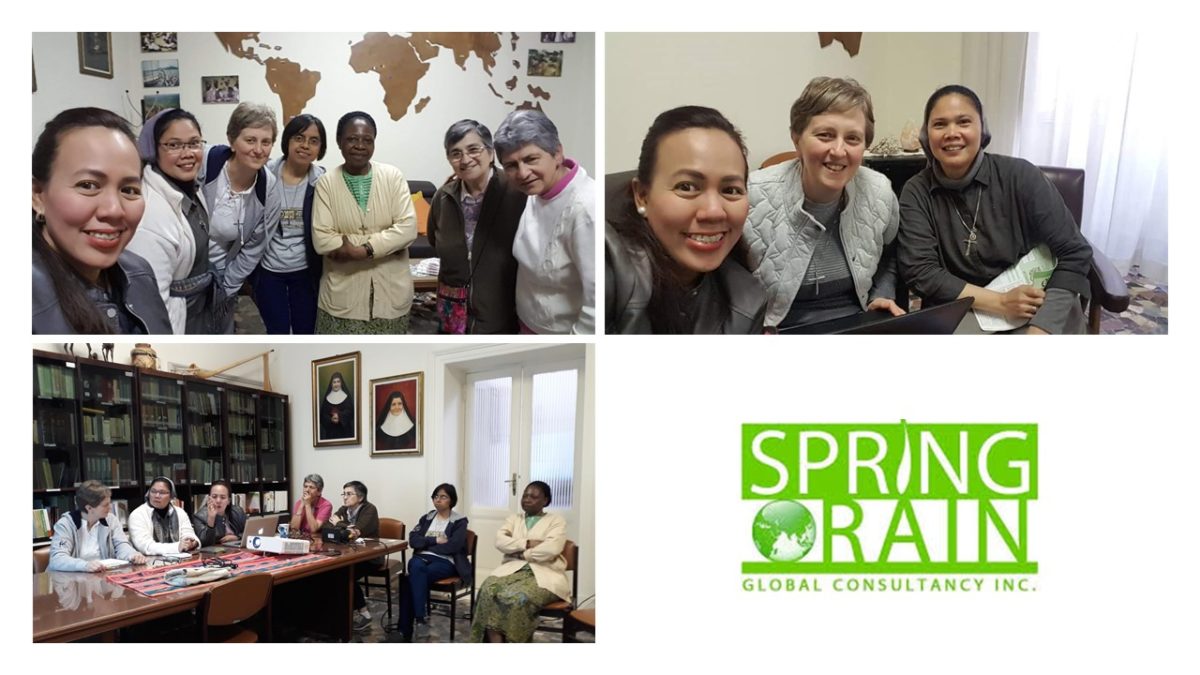 PHILANTHROPY DEVELOPMENT ECOSYSTEM
3 May 2019
On May 1st our community of Calandrelli had the joy of sharing a long space of fraternity with the Founder and President of the SPRING RAING GLOBAL CONSULTANCY INC, Dr. Glenda Miro Antonio.
Dr. Glenda came to Rome as a guest speaker, to present the Philanthropic Development Office (PDO) at a meeting on Management of Development Projects, April 23-27, organized by Fr. Lord Winner, Claretian Missionary, Director of the General Procuracy of the CMF.
On the 22nd, Glenda was at our General Curia to meet Lynlyn, who was in Rome after the end of the spirituality team meeting. Both were able to talk at length with Priscilla, our prefect general of apostolic mission, about the purpose of the Office and the path the sisters are taking to become part of that structure with their own PDO, in favor of our apostolic works in the Philippines.
On May 1st, she shared a meal with the community and, later, she presented everyone more detailed information about the Organization she presides over. We are very grateful for her presence and for giving us this opportunity to know new possibilities to obtain resources for the good of the mission and of our missionary life.
Many General Governments have benefited from her presence, inviting her to their curias after hearing her at that conference.