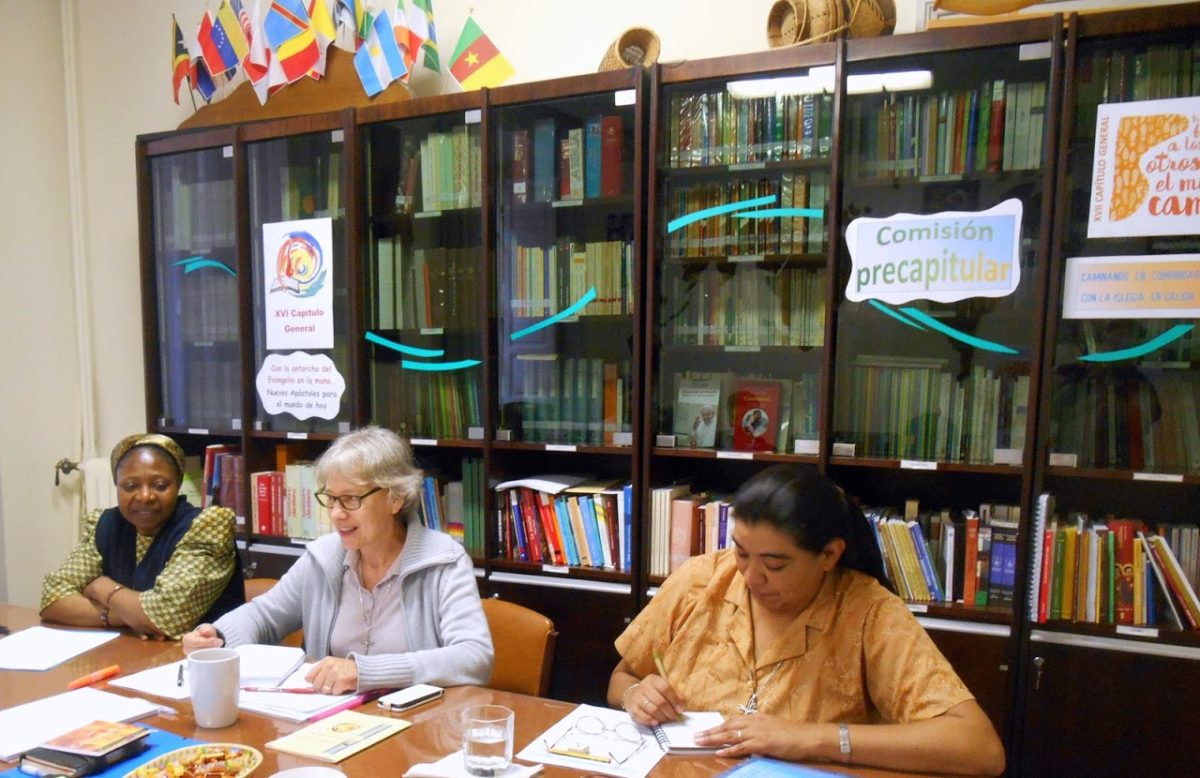 Prepearing XVII General Chapter
19 April 2017
In the Light of the Resurrection of Christ the Pre-Chapter Commission meets in Calandrelli (from the 18 to the 25 of April).
On the one hand the objective is to collect the abundant evaluative material, organize it and articulate it to "return it" to the Congregation. On the other hand, prepare the contributions of projection of the Entities and Communities, as an instrument for the discernment of the XVII General Chapter.
Participating are: Maria Luisa Garcia, Petronille Mudungidibmu, Tania Svoboda, Geraldine Sasirekah, Ascension Redondo and Jolanta Kafka. They began motivated by the words of Maria Soledad Galerón, Superior General who encouraged that in congregational fidelity and with a global perspective we may live these days from the Encounter with the Risen Christ, with the sisters and with our mission.
Our prayer for the Chapter these days may keep in mind this delicate but exciting work on the way to the upcoming Chapter.