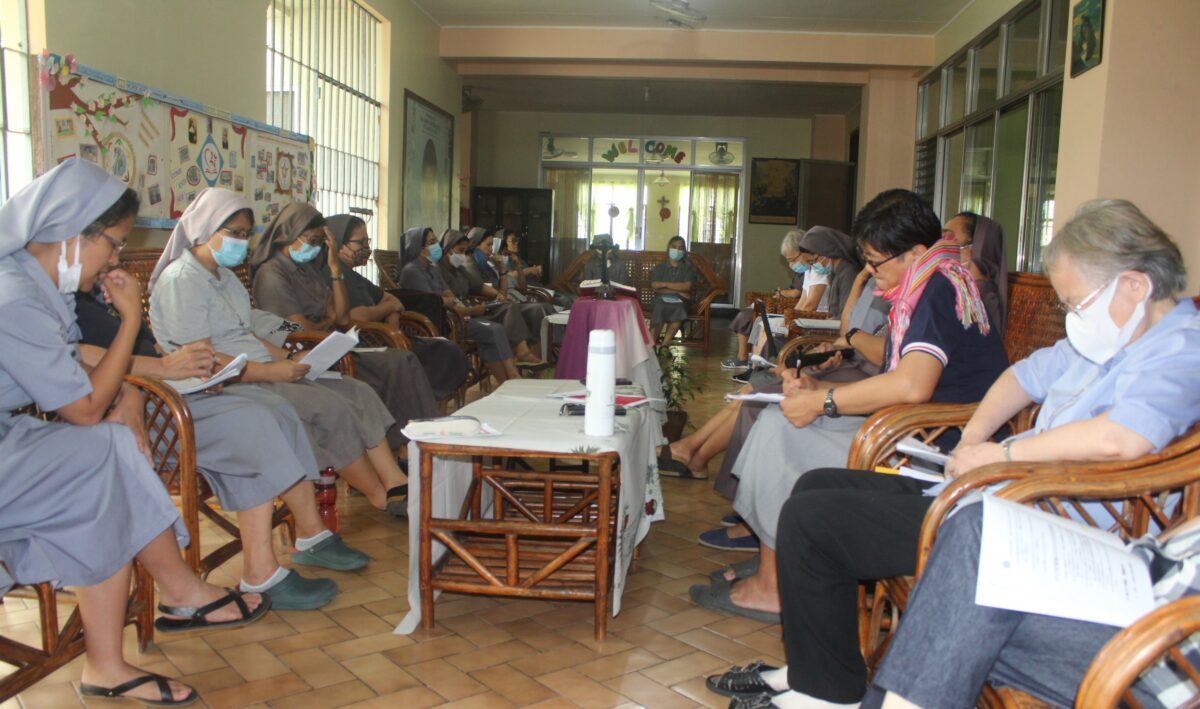 Progress of the II Provincial Chapter of East Asia
1 August 2022
During the weekend the sisters started the study of the pre-chapter document, group work and plenary.
The president of the Chapter, Jolanta Kafka, offered us a conference on the dimension of human conversion. Then we voted on the pre-chapter document to be used as the working paper in this Chapter.
The following day we listened to the commissions on the study of the memorial of the provincial governance and administration, as well as the commission of the editorial, and made suggestions regarding the themes.
In the afternoon we had a time of preparation for the elections, with group conversations to determine the criteria for the election of the government.
On Sunday the conversations continued and retreat day.