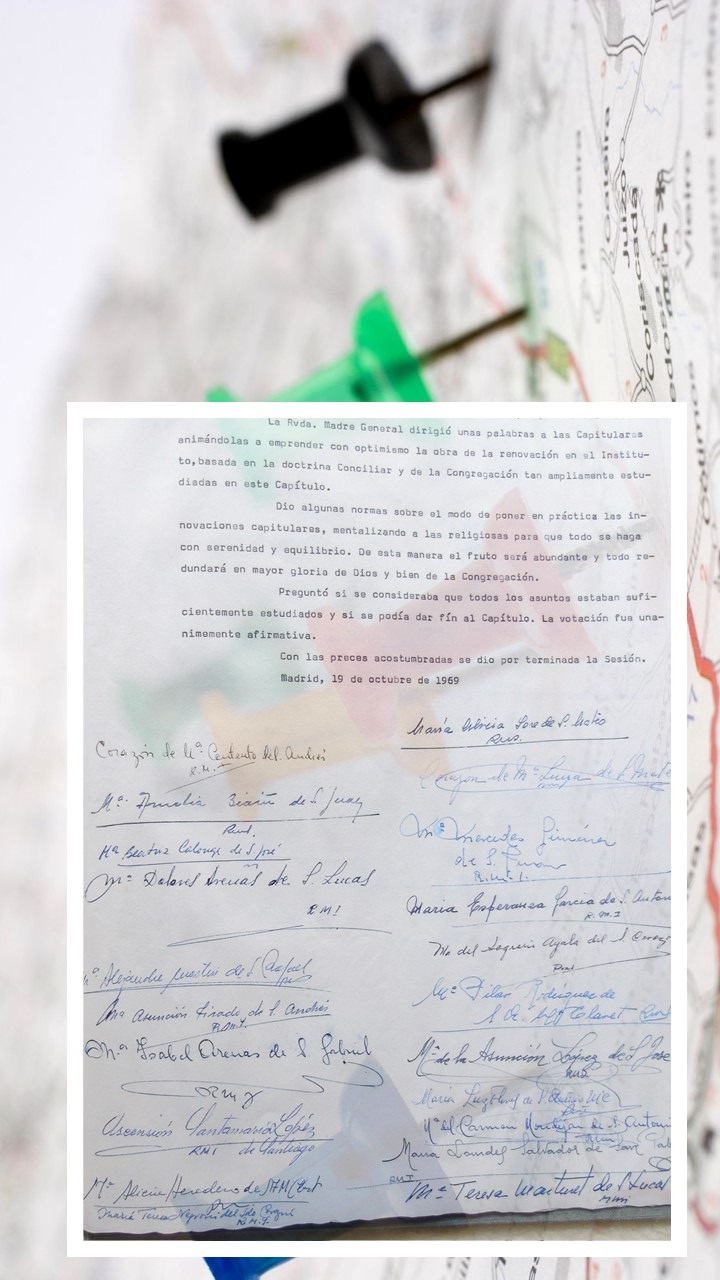 Remembering Constitutions – Book of Life
4 July 2019
We celebrate today, July 4, the day of our Constitutions. Happy day!
We have precious Constitutions, deeply theologically and charismatically. The sisters who have worked in its writing and in the Chapter sessions (in 1975 and 1981) for its final elaboration – some still live – have repeated many times that its content, its spirit, its universality are expression of the work of the holy Spirit and of the fecundity of the Charism in the Congregation.
They are our "Word", our Claretian "lectio divina" of the Gospel; they are the "harvest" collected after so many years of sowing the charism in the life and testimony of the Claretians. The Constitutions are our fundamental reference for life and mission and therefore without putting them into practice, as we have professed, our vocation has no sustenance.
The current Constitutions, approved in 1984, are the result of the renewal marked by the Second Vatican Council. The first step of this collegial process in the Congregation was the Extraordinary Chapter of 1969. The result of its delicate task: to carry out within the general renewal of the Church, that of the Institute, is included in the Chapter Documents of the IX General Chapter.
It will be good for us all to remember, to rediscover these documents and the event of Extraordinary Chapter of which 50 years have passed. From August 25 to October 19, 1969 the Chapter Community gathered in Mater, Madrid (Spain) studied and discerned the apostolic elements of the Charism; the durability of this gift from which emanates a force capable of assuring the Institute of its permanent relevance; the characteristics of our vocation. Let as reread these Documents. We will not be able, in fact, to value or enjoy the today of our living charism, without knowing this transcendental step of the Spirit through our history, which the renewal of Vatican II provoked.
#claretian sisters