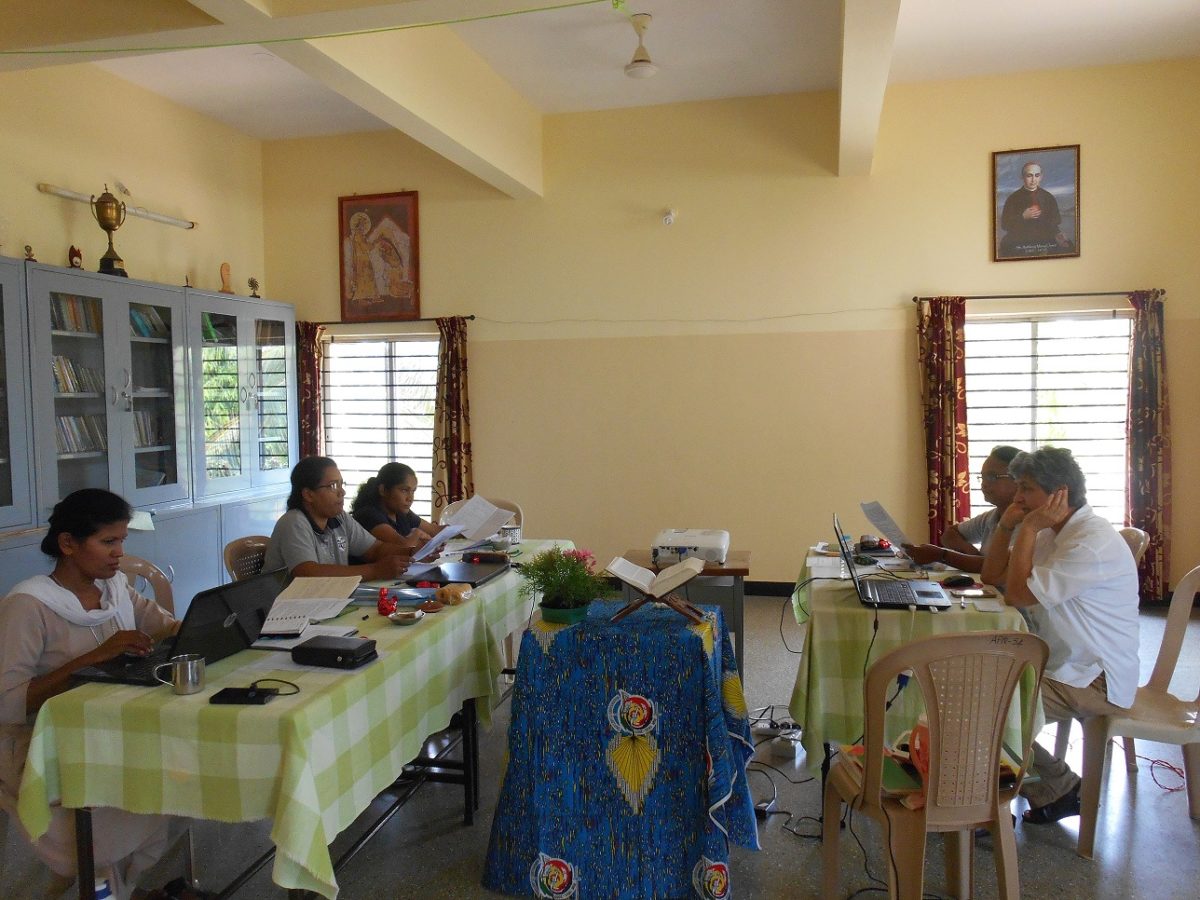 SOUTH ASIA DELEGATION
19 April 2018
We thank God for guide us at all times in our walk as Animation Team of the South Asia Delegation.
The new Government assumes its responsibility on 15th April 2018, with the presence of Amilbia Penagos Martínez, General Prefect of Formation, who came to India to join us at this time and to share a training space with the new team.
The meetings began with a creative Lectio Divina, from the reading of the Gospel according to Saint John, "The Good Shepherd". This image accompanied us during all sessions. The workshop we conducted on Appreciative Inquiry gave us new knowledge and tools to plan and project the Delegation and deepen on ourselves and our community life. We also had a session on Discernment, which will be of great help to all of us in the government mission.
We are very happy for the support received from the General Government. We also want to express our heartfelt thanks to Amilbia for all the efforts made to achieve this goal.