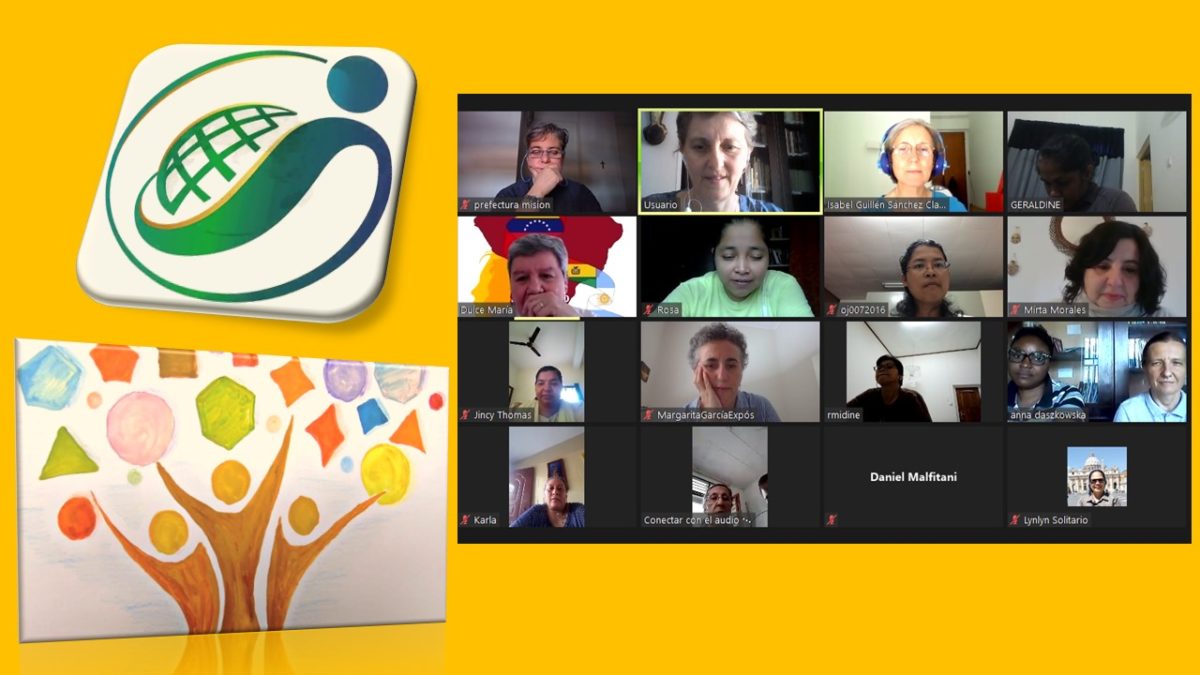 Teamwork
24 July 2020
On July 11, 2020, a meeting of the prefects of the apostolate was held with one or two members of each Entity, lay or sisters, engaged in different areas of the apostolate.
The objective of the meeting was to gather and celebrate teamwork from an international dimension, delve into the possibility of actively participating in the world event of the Global Educational Pact and share with creativity on the revitalization of the missionary month this year of the centenary of the Union of the Institute and the Jubilee of the Earth.
With this meeting, another forum for collaborative work has been opened, which we hope will lead to concrete initiatives and activities at the Congregational level and in all areas of evangelization.