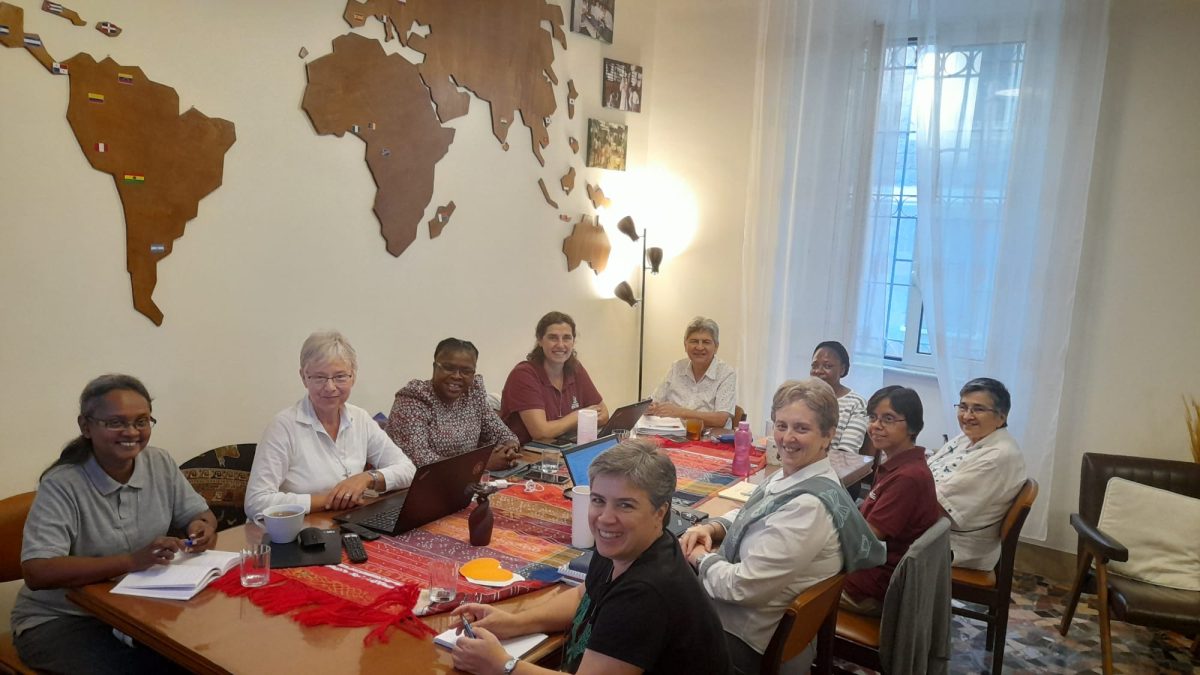 The art of writing together a new chapter of history.
29 September 2023
It is with great joy that we share that today on the Feast of the Archangels, our sisters of the outgoing General Government formally handed over the post. It was an intense day of prayer, dialogue and handing over not only books but the experience interwoven with the sacred history of our journey together as a Congregational family.
We are grateful once again for the service, dedication, and effort of each one to make real the inspiration of our Founders in these six years.
May the Spirit assist us in this new time of service that we are beginning, with his wisdom to seek in every situation, person, moment, place, the passage of God.
May Mary's presence continue to be a sign on our journey and may we, like her and with her, renew our love for the people God has entrusted to us.