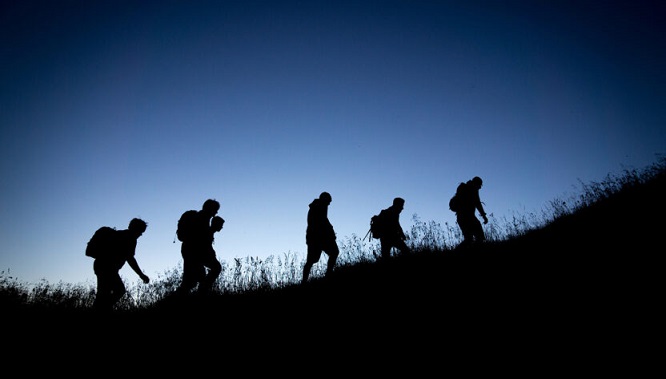 The Lenten journey is "synodal"
22 February 2023
Ash Wednesday marks the beginning of the Lenten season, on the way to Easter.
In his message for this year, Pope Francis invites us in a special way to walk this path together, in union with the synodal experience that the Church is living. He affirms that the Lenten journey is "synodal".
…to be "artisans of synodality" in the ordinary life of our communities… will always mean having an attentive ear to listen to Christ, which comes through listening to our brothers and sisters.
The invitation is clear, challenging but at the same time fascinating, if we compare this path to a hike in the mountains. This is how he expresses it in his message:
"During any strenuous mountain trek, we must keep our eyes firmly fixed on the path; yet the panorama that opens up at the end amazes us and rewards us by its grandeur. So too, the synodal process may often seem arduous, and at times we may become discouraged. Yet what awaits us at the end is undoubtedly something wondrous and amazing, which will help us to understand better God's will and our mission in the service of his kingdom.
The Lenten journey of penance and the journey of the Synod alike have as their goal a transfiguration, both personal and ecclesial". (Message of Pope Francis for Lent 2023)
With hope, we begin this time, from these keys and horizon, which undoubtedly also strengthen the steps and the path of preparation for the XVIII General Chapter of the Claretian Missionary Sisters, called to make a journey with others, in the different ecclesial realities where we are inserted.