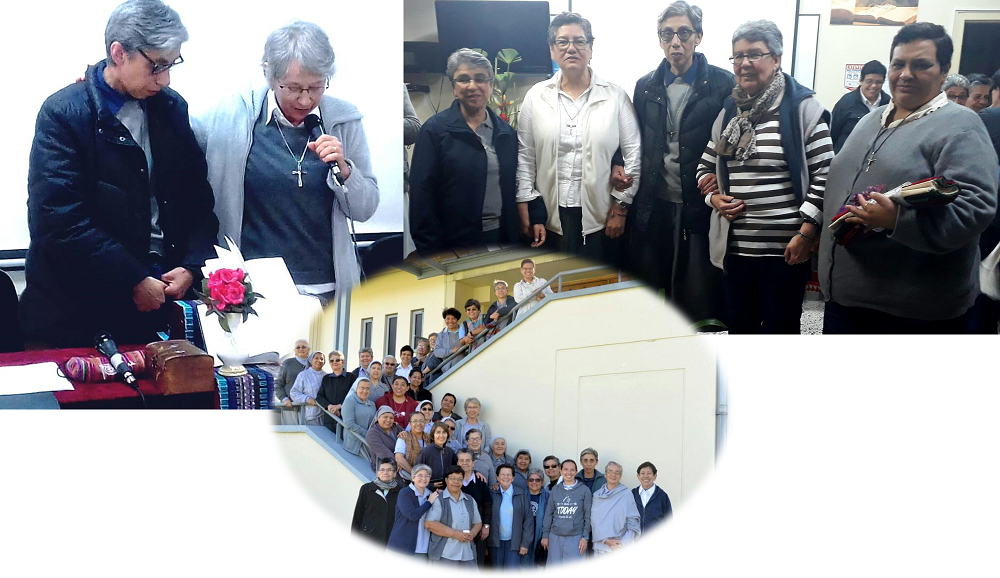 The new animation team of the province of Latin America!
23 August 2018
Congratulations! Thanks for your availability!
May the Wisdom of the Lord accompany you in the mission that is entrusted to you and make you work with the missionary enthusiasm with the fidelity to the Claretian call.
Provincial Superior: Mónica B.
1st Councilor and Vicar: Cecilia M.
2nd Councilor and Secretary: Catalina D.
3rd Councilor: Dulce María C.
4th Councilor and Bursar: Luz Marina C.