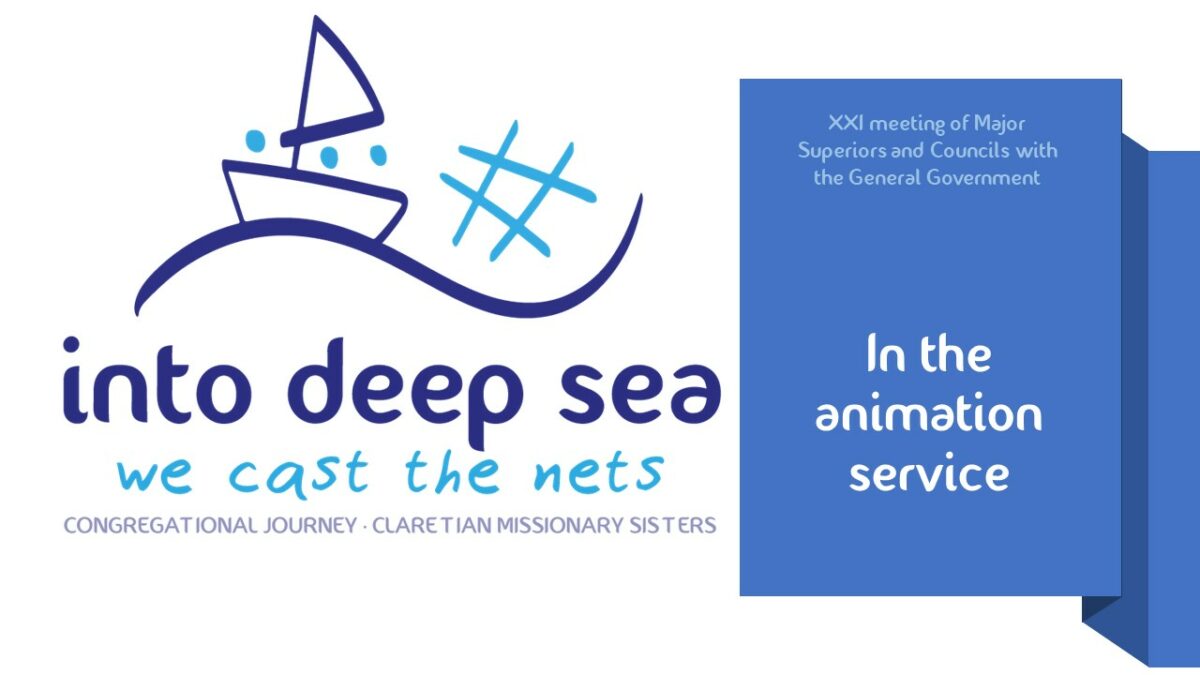 The Sea in the Service of Animation
9 June 2022
Today, June 8, we began in Rome the XXI Meeting of Major Superiors and Councils with the General Government on the theme: "The Sea in the Service of Animation".
We will be sharing until the 15th June, reflecting and evaluating in a process of discernment the exercise of animation and government. In addition, we will have a formative space around the "Management of Polarities". We will continue to make progress in the preparations for the XVIII General Chapter.
The General Government is meeting with 4 major superiors in person (Monica B., Ascensión R., Vivian G., Anastasia W.) and two online (Maria Teresa G. and Thushari W.).
The first day of our meeting was dedicated to taking the pulse of our animation service by means of the reports that each Organism had prepared beforehand. With a Wordl café dynamic, conversations were generated on key words: care, answers and future.
Tomorrow we will continue to highlight aspects to be taken into account in order to improve the animation service.
The day ended with a Eucharist celebrated by Fr. Mathew cmf in which the relationship of each Province with its signs of life and challenges was presented.
We continue to count on the prayers of sisters and laity.