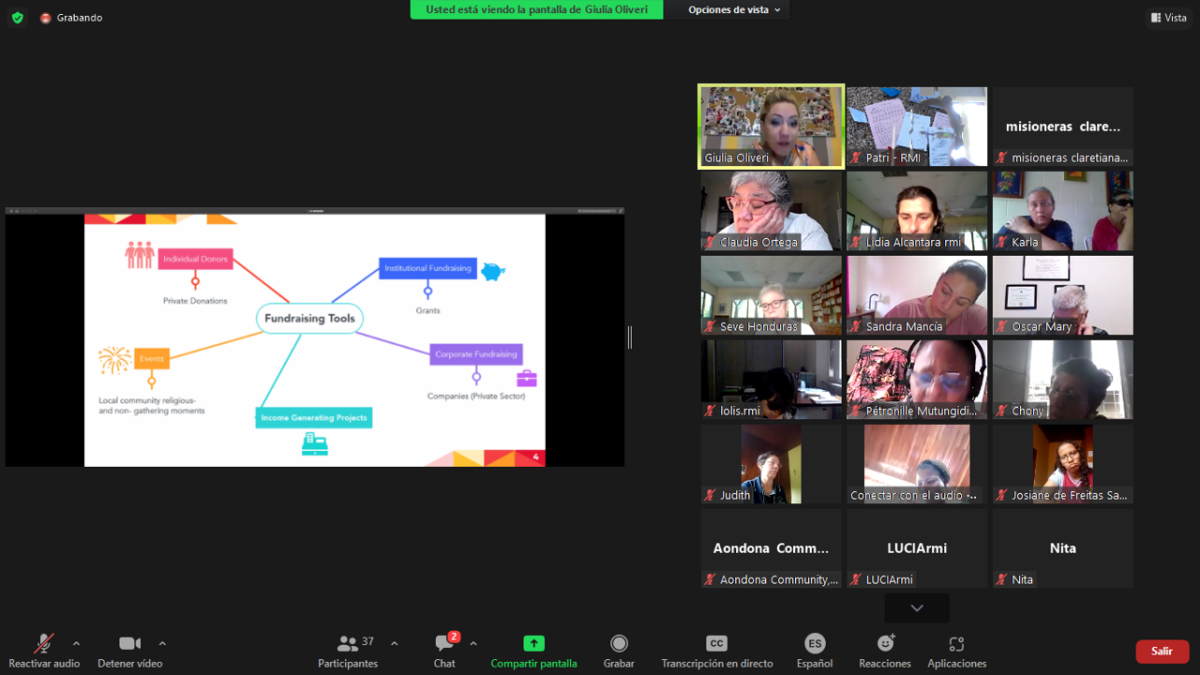 Third Workshop on Projects
18 November 2022
On Saturday 12 November we had our third and last meeting with Giulia Oliveri, who has a wide experience in the field of projects.
With her we enriched our knowledge about project elaboration, presentation of projects and search for funding. These meetings have reminded us of the importance of being prepared in this area in order to be able to provide a better service of solidarity to our brothers and sisters in need.
From the EGSM we thank Giulia for her valuable contribution and all the sisters who have made the effort to participate. We also thank all those who have made possible this experience of life and formation.