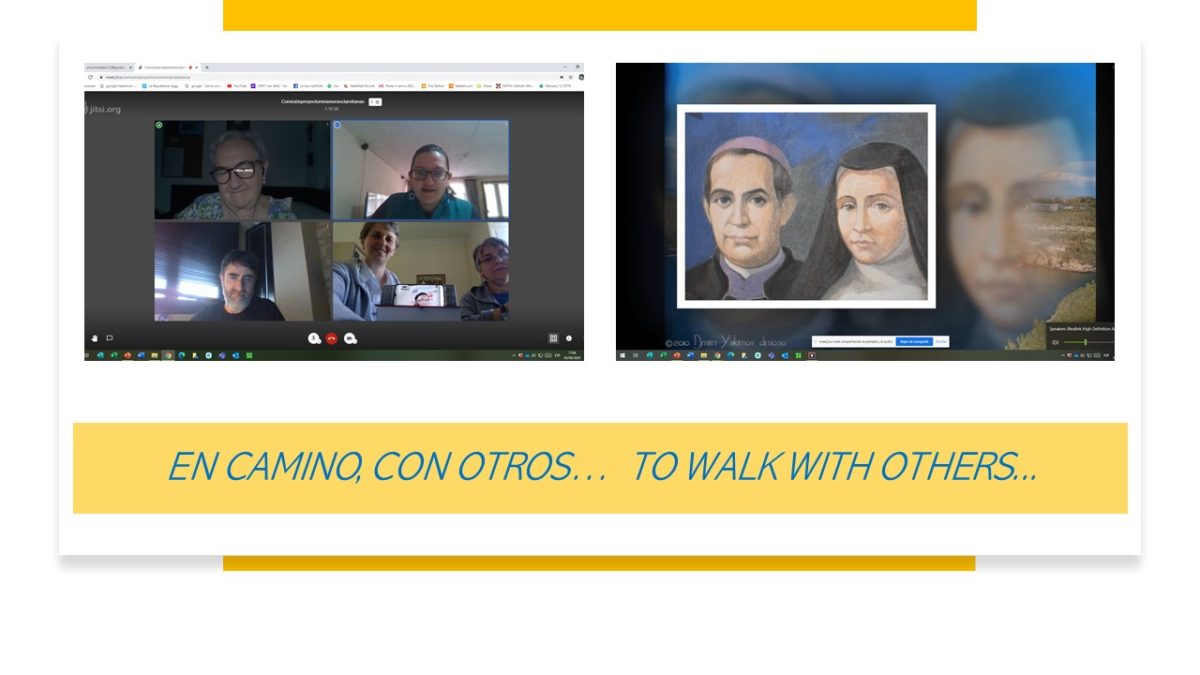 To walk with others…
4 June 2020
These are the few statements that will sum up one of the keys of the XVII General Chapter that entails in itself a journey already travelled for years and, at the same time, a new challenge, which starts from an updated understanding of the Claretian charism (Claret-Paris): it is a gift shared and lived from different vocations for the service of ecclesial communion.
By bringing to life a project of awareness, motivation and formation in this paradigm shift, the General Prefectures of Apostolic Mission and Spirituality promote different actions. Among them, the call to the committee that oversees the creation of a Training Itinerary for Claretian communities to walk with others, which held its first online meeting yesterday, June 3, 2020. It consists of three lay people, Enrique Aguilera (Santiago de Cuba), Carol Vargas (Bosa, Colombia), Manuel Valdés (Pola de Laviana, Spain), a facilitator, María Luisa Berzosa (religious of the Daughters of Jesus) and two of our sisters Ana María Mandrile and Priscilla Latela.
This first meeting aimed to the knowledge and interaction of its members, the global presentation of the project and its goal: to walk and grow as a Charismatic Family for the good and fruitfulness of ecclesial communion, contributing to Jesus' mission to proclaim the Gospel to every creature.