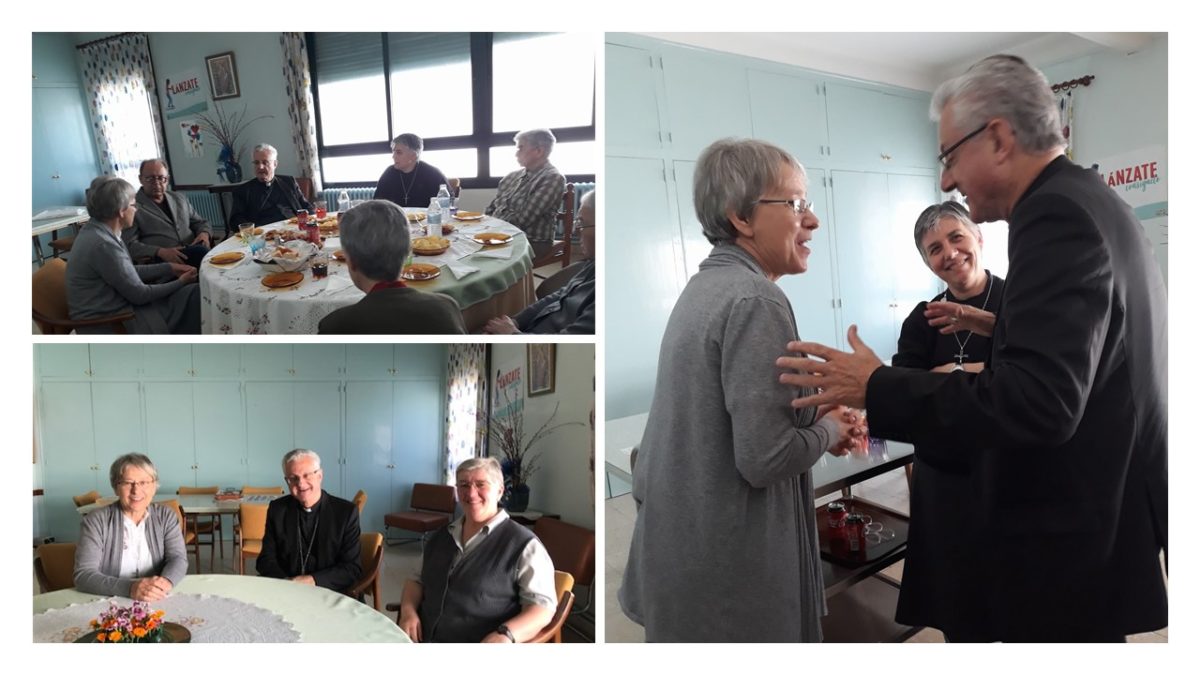 VISIT IN TREMP OF THE SUPERIOR GENERAL OF THE CLARETIAN MISSIONARIES SISTERS
28 May 2019
From May 21 to 23, the Superior General of the Claretian Missionary Sisters, Sr. Jolanta Maria Kafka, accompanied by the Vicar General, Sr. Ana Mª Mandrile, visited the Community of Religious of Tremp, the first community founded by M. Mª Antonia París in Spain, and that currently continues to run a School much loved by all the inhabitants of Tremp.
During their stay in Tremp they received the visit of the Archbishop of Urgell Joan-Enric on May 23, who with the Rector Mn. Joan Antoni Mateo, became aware of the Chapter resolutions and the apostolic life that they carry out in so many countries of the world.
Sr. Jolanta Maria Kafka has just been appointed President of the UISG (International Union Superiors General) with based in Rome for the triennium 2019-2022.
The Archbishop expressed the joy and thanksgiving for this appointment and the commitment to accompany with prayer, closeness and support in this new mission that has been entrusted to the Church for the good of all religious life.