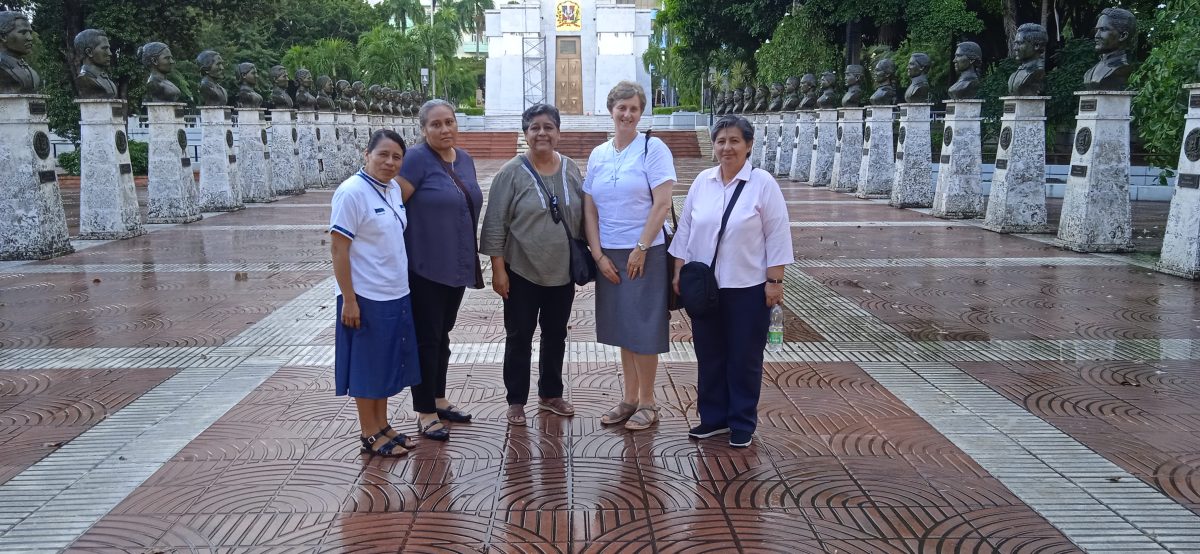 Visit to the Mission Province of Our Lady of Guadalupe
23 November 2022
On the 15th of November, Priscilla, the General Prefect of the Apostolic Mission, began her visit to the communities of the Mission Province of Our Lady of Guadalupe and specifically to the mission Fe Frontera of Batey Bienvenido of Manoguayabo in the Dominican Republic.
These have been days of special sharing in the missionary life of the community and walking together with others in the formal, informal and non-formal educational work that is carried out. The Maria Inmaculada School of Fe y Alegría with Claretian spirit wants to respond to the new challenges that society presents in terms of inclusion, dignity of women, culture of peace and healthy coexistence, in the light of the Global Compact on Education.
The social projects: Mujeres Tejedoras de Sueños (Women Weavers of Dreams), with the aim of dignifying women integrally and assuring them a minimum of literacy and skills; the little school of Batey with the aim of continuing to prepare Haitian children for their integration in the public school and the project "Son nuestros hermanos" (They are our brothers) in the delivery of food, continue to offer hope and dignity to an environment of great poverty.
And last but not least, the participation in the parish ministry accompanying children and teenagers on the path of faith is the light to continue making the Kingdom of God present in the midst of the people.
Much gratitude for so many lives given to the mission.