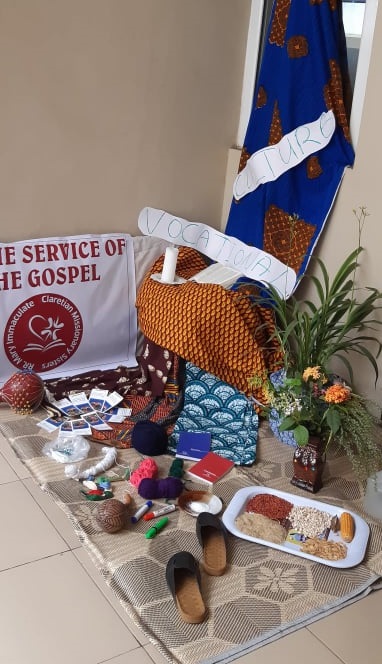 Vocational Culture – A way of understanding life as a gift and as God's project
24 February 2022
A three-day workshop on Vocational Culture from the 19th-21st of February, 2022 organised by the Prefects General of Apostolic Mission and Formation, Sisters Priscilla Latela and Amilbia Penagos, respectively for the communities of Owerri and Aondona, was held in the community of Owerri amid great joys and expectations.
It was a moment of prayer, transformation, creativity and active participation with the use of beautiful pedagogy, symbolic items and attractive scenes which spurred enthusiasm in the hearts of participants.
Vocational Culture is the way of living our vocation as Claretian Missionary Sisters in fraternal communion according to the gospel values and the lifestyle of our founders, Claret and Anthonia Paris.
Lectio Divina, contemplative prayer , spiritual conversation, Conflict management /transformation etc were some of the activities the brought more light to our gathering.
With our hearts filled with great joy, we give glory to God almighty who made this occasion possible and cannot thank enough our sisters for their presence in our midst.
God bless the Claretian Sisters! God bless His Holy Church…. Amen.
Thank you.
Sisters and Novices of the communities of Owerri and Aondona in Nigeria