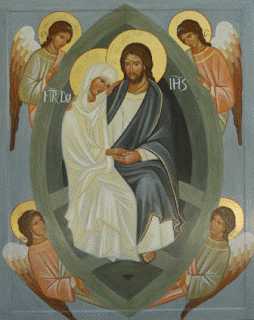 Vow of unity – August 15
14 August 2017
Mary was the first to believe in the Son of God, and she is the first human being carried to heaven with body and soul. The first to receive and hold Jesus when he was still a child, and the first to be welcomed by his arms to enter the eternal Kingdom of the Father. This humble and simple girl, precisely because she welcomed and lived the Gospel, is admitted by God to stand for ever by the throne of her Son (Pope Francis), this is how God overthrows the mighty and exalts the humble.

Mary precedes us on the way on which all those who join the life of Jesus try to walk. So this feast foreshadows the "new heavens and the new earth", with the victory of the risen Christ. The same joy is expressed in the canticle of Magnificat, which becomes the song of the whole humanity, pleased to see the Lord bowing down over all men and women, humble creatures, inviting them to be with Him.
Let's celebrate, walking with Mary,
Our faith and our hope!
We also remember on this day the vow made by Mary Antonia Paris and her first companions; to separate not and to cross the seas with the sole purpose of serving God and proclaiming the Gospel in apostolic community, under protection of Mary.
HAPPY DAY!