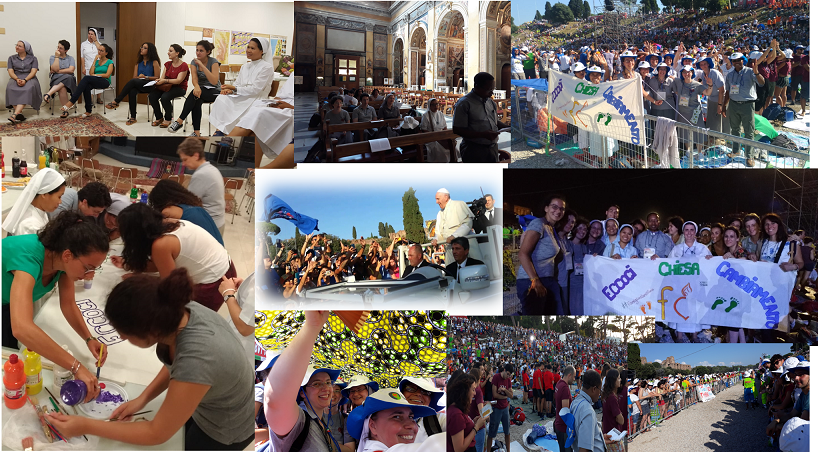 "We are here!" – Days of Prayer for the Synod of the Youth
11 August 2018
Festive days in Rome: August 11th and 12th. Pilgrims from different parts of Italy have arrived at the Circus Massimo where Pope Francis has given words of encouragement to invite them to follow their dreams.
To prepare for this great event we have collaborated as Claretian family: Father Lambert CMF, the sisters of SAMC, and us. We met with some young people on the evening of August 10th in Parioli. We wanted to deepen the meaning of these days of prayer and we prepared a banner to represent us as charismatic family.
On the 11th, after having renewed our baptismal promises in the Church of the Transpontina, (the Church that Claret visited when he arrived in Rome for the first time) we set out for the Circus Massimo.
In a climate of great silence, however with more than 70,000 young people gathered, we heard the words that Pope Francis said in response to the testimonies and questions of the youth. With great strength the Pope told us: "Dream big, do not be afraid". He has invited us to sow fraternity, peace, and joy and to be fully free, without having a double life.
We continue this day of prayer with the vigil and with the pilgrimage to some churches in Rome to pray and participate in the sacrament of reconciliation. We will end on the 12th with the Eucharist in the Square San Pedro.