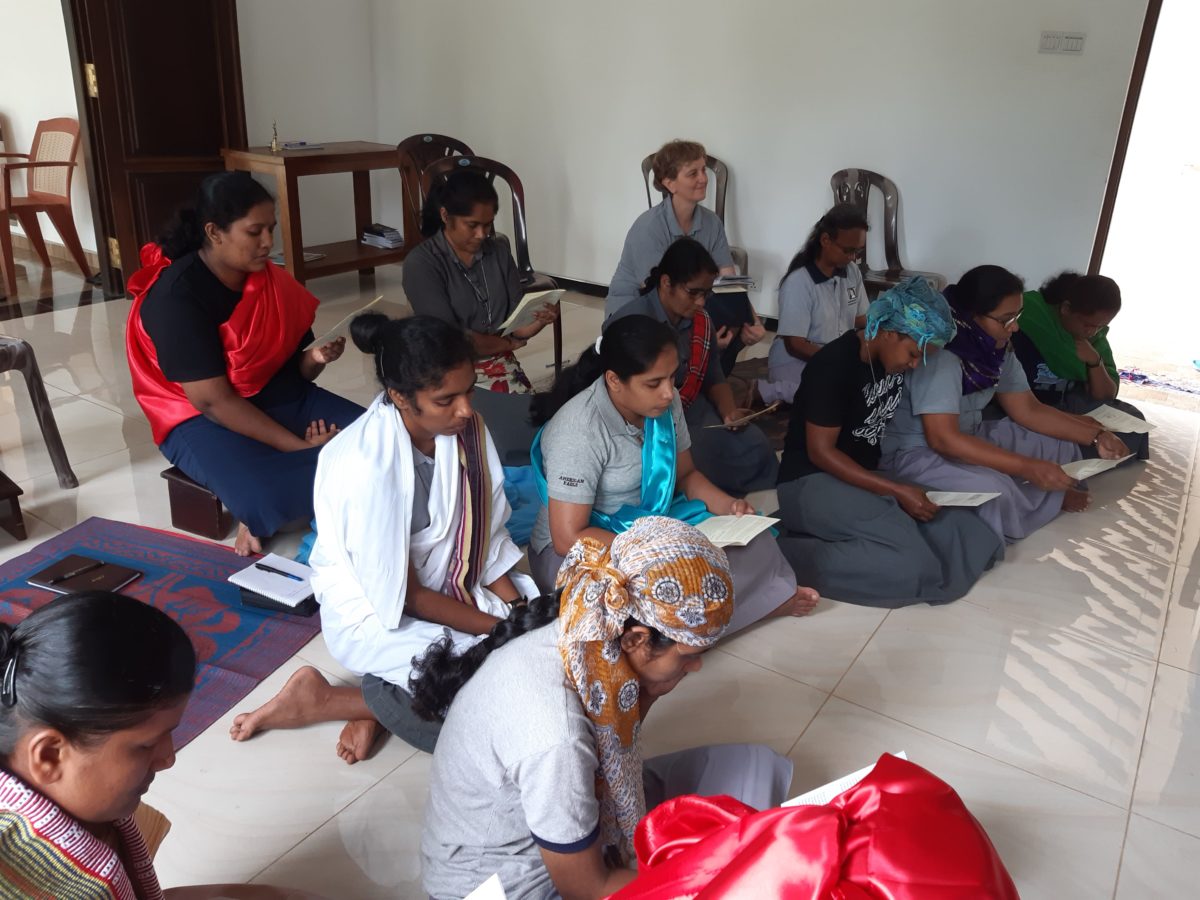 WORKSHOP IN SRI LANKA
16 December 2019
From 11th to 13th December, in the community of "Casa Antonia París" in Kottapitiya-Chilaw, we had a workshop with Lia and Amilbia, sisters of the General Government. A total of 15 sisters belonging to the two communities of Sri Lanka participated.
We began by listening and discussing on the "Renewed commitment in Vocational Culture" as a call which includes everyone to follow Christ through different forms of life. Then we reflected on the topic of "Conflicts" underlining the need to be reconciled persons in order to evangelize better; and the last day we dealt with the topic "Living the Vows for the Transformation of Reality".
Personal and shared moments of prayer and reflection were the dynamics carried out. All this enriched the group and enlightened and strengthened our religious commitment.
We are very much grateful to our beloved sisters Lia and Amilbia for sharing their love, time and energy with us in a truly fraternal way.