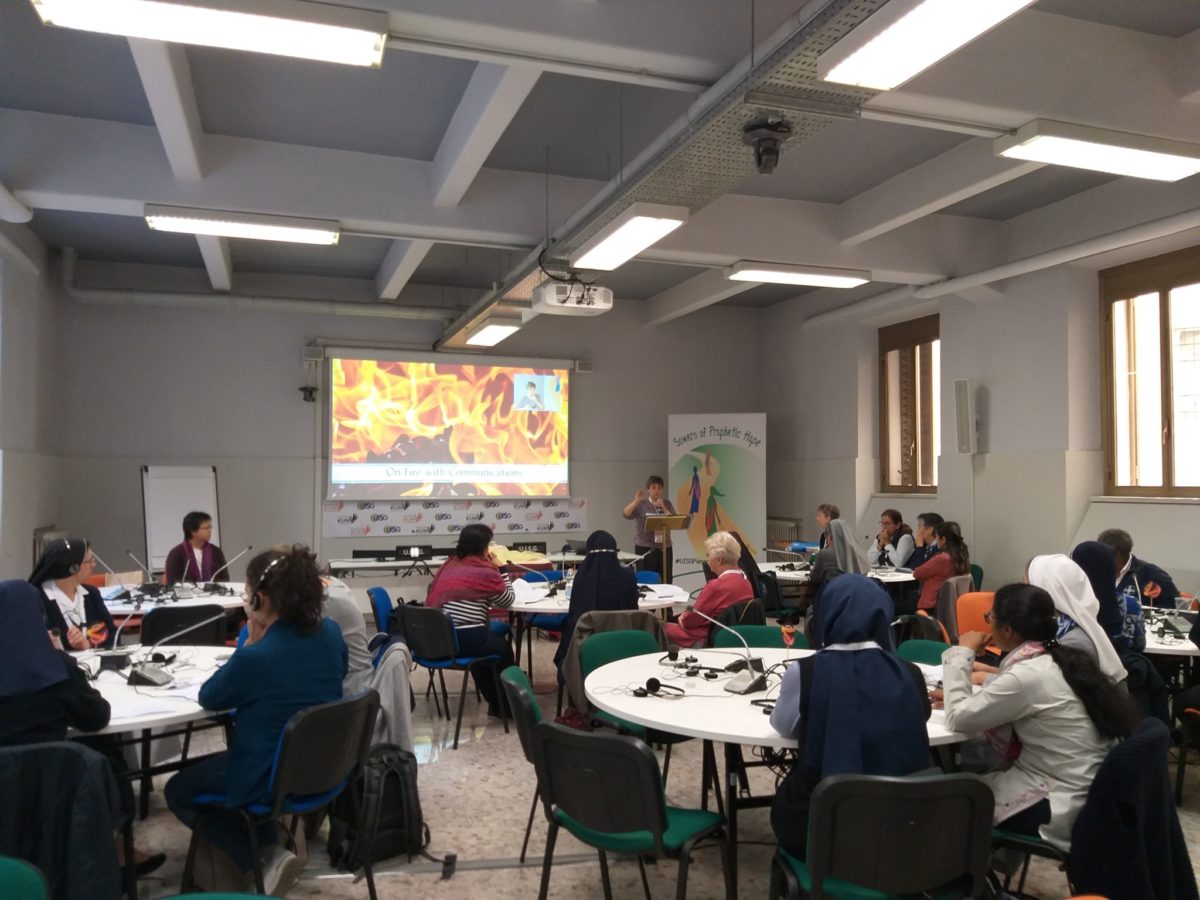 WORKSHOP ON COMMUNICATION FOR RELIGIOUS LIFE
21 October 2019
From 17th to 19th October, Priscilla, General Prefect of Apostolic Mission and Miriam, co-worker of the general team, participated in two workshops organized by MMI and UISG: "Women's voice in the Church" and "On fire with Communications".
The speaker was Sister Annmarie Sanders, communications director of LCWR and many sisters from different Congregations participated.
These workshops dealt with very interesting topics on communication for religious life: the importance of cultivating curiosity, seeking beauty so that it may guide us, savoring awe, etc… to be able to transmit all this to others.
Yes, Communicating is mission, but we always have to be careful about the risks.
The meetings were not only theoretical but also practical and sharing our experiences, needs/concerns and thoughts was enriching for everyone.
We understood that communicating is something very important not only to explain what we do but to transmit who we are, because
our work should not be confused with our vocation.