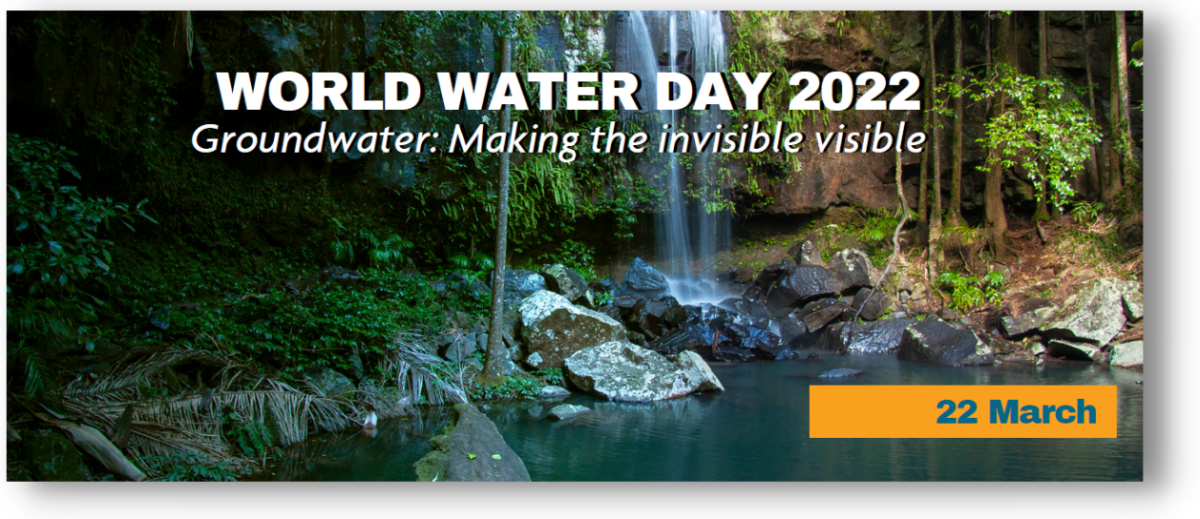 World Water Day, "Groundwater: Making the invisible visible"
22 March 2022
"World Water Day" was first celebrated in 1993. It is celebrated every 22 March to remind us of the importance of this essential liquid.
Despite the fact that all social and economic activities depend to a large extent on the supply and quality of freshwater, 2.2 billion people live without access to safe drinking water. This celebration aims to raise awareness of the global water crisis, recognize water as a common good, and seek measures to achieve the Sustainable Development Goal of water and sanitation for all by 2030.
This year 2022 the UN chose the slogan "Groundwater: Making the invisible visible".
Three key messages for this day:
We must contribute and collaborate with those responsible for climate policy, who must take care of the water to avoid the contamination of aquiferous areas.
Managing water responsibly can help combat climate change. Sustainable, affordable and scalable water and sanitation solutions exist. It's time to put them into practice.
We can all make a difference. In our daily lives, we can take very simple steps to avoid accelerating climate change. Likewise, at the political level, we can demand that companies and governments commit not to pollute water sources and not to allow the indiscriminate commercialization of water.
For more information, we invite you to read the following document: